Guillaume Bodin

© Guillaume Bodin
Guillaume's Story:
---
Guillaume Bodin was born in December 1986 in France's Alpine départment of Haute-Savoie
.
At age 11, he discovered the world of wine
, thanks to winemaker
Patrick Hudelot
(Hautes-Côtes de Nuits, Burgundy).
Studies for a professional high school diploma in viticulture-œnology
sparked Bodin's interest in organic and biodynamic practices. So,
for his post-high school technical diploma in viticulture-œnology, he chose to apprentice at a vineyard and winery operating according to biodynamic principles
:
Céline et Laurent Tripoz
.
What followed was three years of working in both hemispheres at vineyards which adhered to organic and/or biodynamic principles for their wine and vineyards, or practised sustainable farming.
In 2007, Bodin worked the harvest at Bret Brothers
(Mâconnais, Burgundy). This was followed by
nine months in New Zealand
, where Bodin worked for
Muddy Water, Dry River, Isabel Estate
and then
Felton Road
. Upon returning to France in August 2008,
he did a stint at Domaine Patrick Hudelot, helping with the winemaking there.
And, always ready to learn more, h
e spent the Christmas and New Year's holiday period
at the Haute-Savoie
wine merchant and wholesale seller Vins Duvernay
, in Annemasse. After doing the pruning season at
Domaine Belluard in Haute-Savoie, he returned to Bret Brothers
.
It was in springtime of 2009, during his time at Bret Brothers' Domaine de la Soufrandière, that Bodin came up with the idea of connecting his profession – vigneron and winemaker – with passions – photography and video.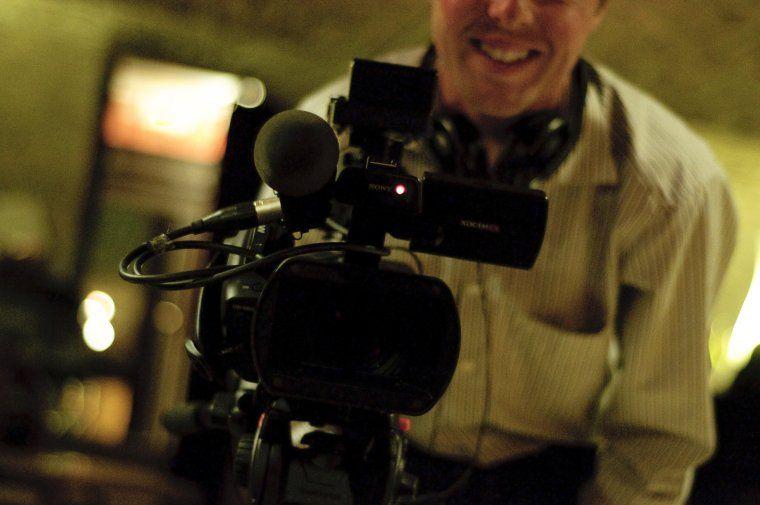 Filming in the Caves de l'Abbaye à Beaune during our Chardonnay day, 6 May 2010. © Aurélien Ibanez

So
he submitted an application for the Envie d'Agir – Défi Jeune
(a French governmental programme granting funding to youth to realise a personal or professional project impacting the life of other youth), a
nd received a grant of 3000 euro
in October 2009, representing the Burgundy region. I
n November 2009, he established his company, Univers Ditvin
, all
while continuing to work in the wine world and again spending his winter holidays at Vins Duvernay
.
The goal of Bodin's undertaking was to self-finance his documentary film
"
La Clef des Terroirs"
,
thus allowing total editorial freedom. A guarantee that the film would be distributed was a secondary issue.
Following some training in cinematography from videographer Pascal Sandrin, he felt ready to invest in a semi-professional video camera. Filming started in January 2010.
After considering various angles,
Bodin decided to incorporate his paid employment – at Bret Brothers, where the owners and he are on friendly terms – with his independent film project
.
Thanks to the proximity of the principle filming location, Bret Brothers' Domaine de la Soufrandière vineyards
, Bodin was able to capture what helps make a film memorable: powerful images of this ephemeral world. The play of light, the stages of vine development, the awe-inspiring landscapes of the Mâconnais region, nothing escaped his lens.
To balance out the viewpoints in the film, he interviewed various influential names in biodynamics
. These travels took him from
Burgundy
to the
Loire Valley
and down to
Languedoc
, where c
ompelling personalities shared their thoughts and secrets on this philosophy
, adding to the richness of Bodin's film.
He spent hours searching out winemakers and grape growers who could coherently and engagingly speak before the camera
.
About the time that filming was wrapping up, Bodin happened to meet
the famed 1960s television director Jean-Noël Roy
. It was the end of harvest 2010 at Bret Brothers. The two men quickly discovered their common interests, and
Roy offered to help edit Bodin's film
. So, from November 2010 until the end of January 2011, they worked together, splicing digital footage and filming and re-filming scenes where necessary.
Bodin says that Roy's guidance and help was extremely beneficial.Though his roots are far-removed from the world of the visual, Bodin has been able to succeed in film making, thanks in part to his not being held down by convention. The result is "La Clef des Terroirs", a full-length documentary film that pays homage to wine, the land and those who strive to, in return, honour it.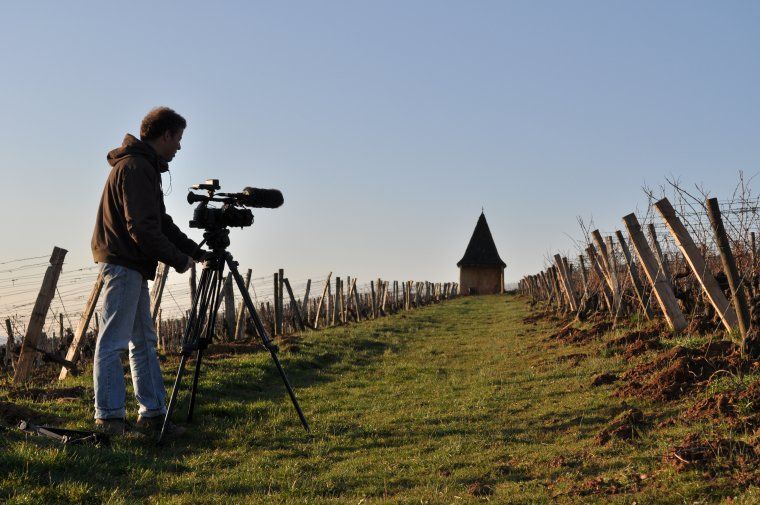 Filming in Domaine de la Soufrandière's climat "Les Quarts", in the Pouilly-Vinzelles AOC. © Guillaume Bodin
Education:
---
BTS Viticulture-Oenologie (Bel-Air, Belleville-sur-Saône, Beaujolais, France)
Bac Pro Viticulture-Oenologie (Mâcon-Davayé, Burgundy, France)
BEPA Viticulture-Oenologie (Mâcon-Davayé, Burgundy, France)
Internships & Work Experience
---
UNIVERS DITVIN (his Company)
LAVINIA (Geneva, Switzerland)
Vins Duvernay (Annemasse, Haute-Savoie, France)
Bret Brothers (Vinzelles, Burgundy, France)
Domaine Belluard (Ayze, Haute-Savoie, France)
Domaine Patrick Hudelot (Villars-Fontaine)
Felton Road (Central Otago, New-Zeland)
Isabel Estate (Marlborough, New-Zeland)
Dry River (Martinborough, New-Zeland)
Muddy Water (Waipara, New-Zeland)
Domaine Tripoz (Loché, Burgundy, France)
Domaine Boisson (Cairanne, Côte-du-Rhône, France)
Domaine du Granit Doré (Juliénas, Beaujolais, France)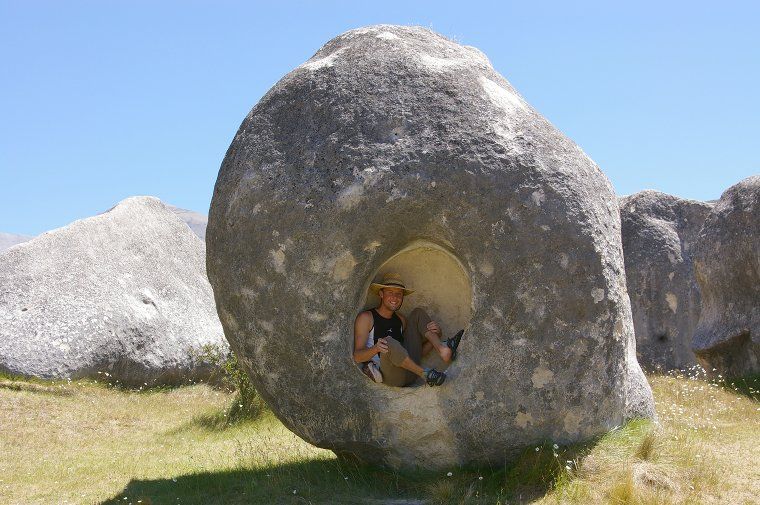 Chilling in a limestone "egg" at Castle Hill, New Zealand. © Arnaud Delheure

Thank's to Magdalena Rahn for the translation of this page.