Cinque Terre Vineyard in Italy
Article writted in September 2014.
Rooted in past, this vineyard between these five fishermen's villages seems to stay away from the modern influences. Put in balance on maritime cliffs, the Cinque Terre vineyard is established on terraces shaped by the man. A wonderful medieval inheritance on the italian ligure coast.
Much of the Cinque Terre National Park is covered by vineyards DOC Cinque Terre (150 ha). Ranked endangered by UNESCO, following the phasing out of agricultural terraces, the restoration of this wine soil was supported by the park administration which annually organizes work camps. Rescue requires both consolidation and rebuilding dry stone walls that support the vineyards. This site is a UNESCO World Heritage Site since 1997.
Despite the beautiful scenery and the national park, no known winemaker makes wine organic or biodynamic. Hope to see a nice estate appear one day!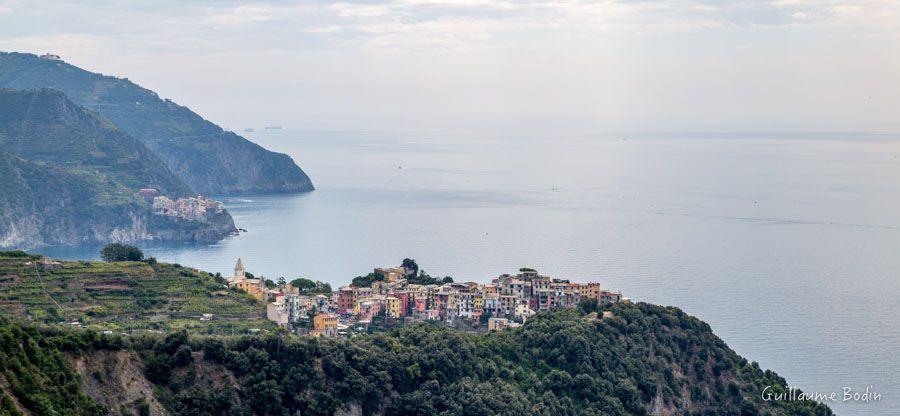 Manarola
The vine grows in abundance on the terraces of Cinque Terre, especially around the village of Manarola. Assembly Bosco, Vermentino and Albarola, the local nectar, called sciacchetrà, is recommended with cheese or desserts sweet white wine.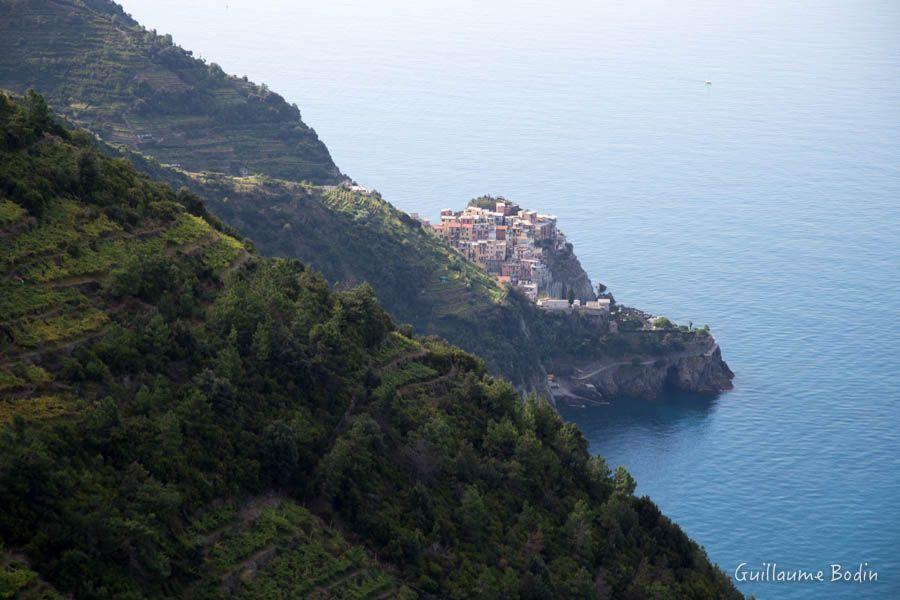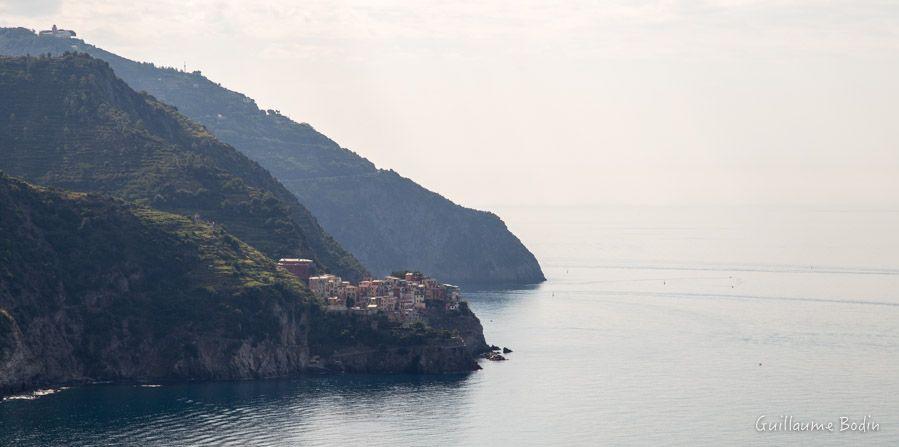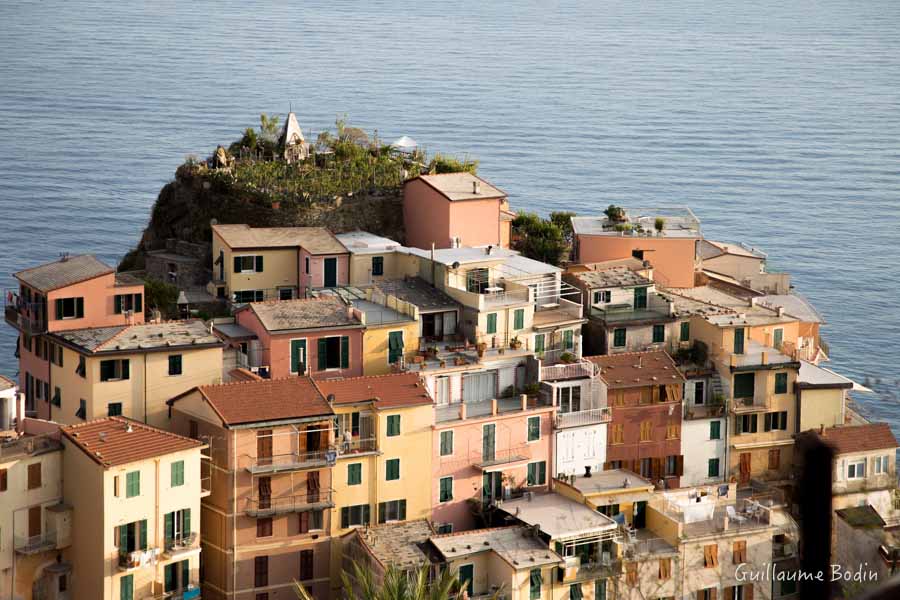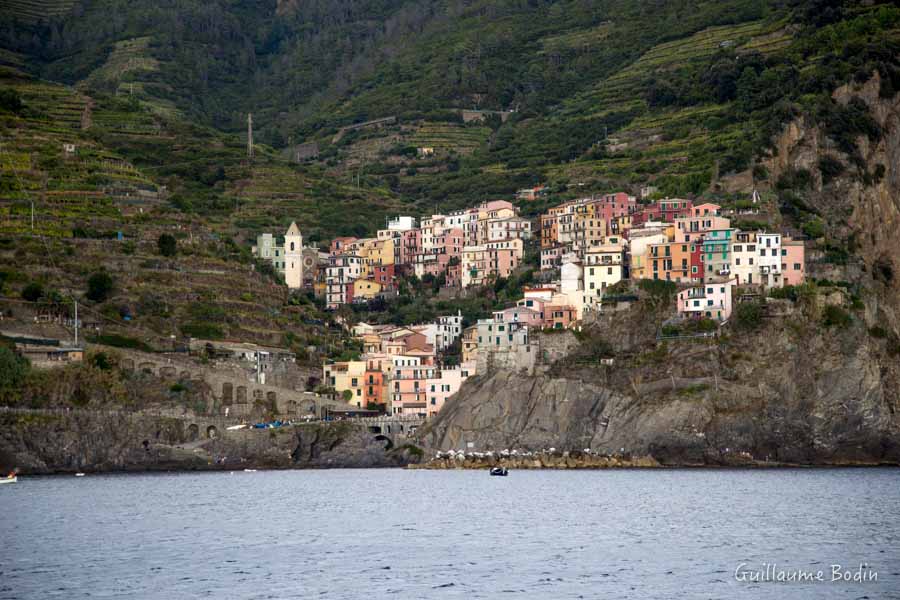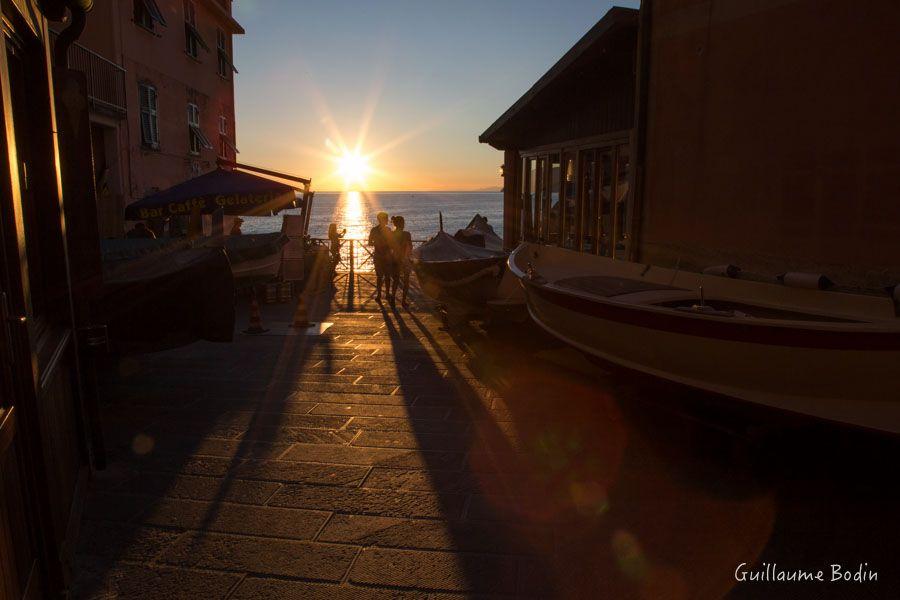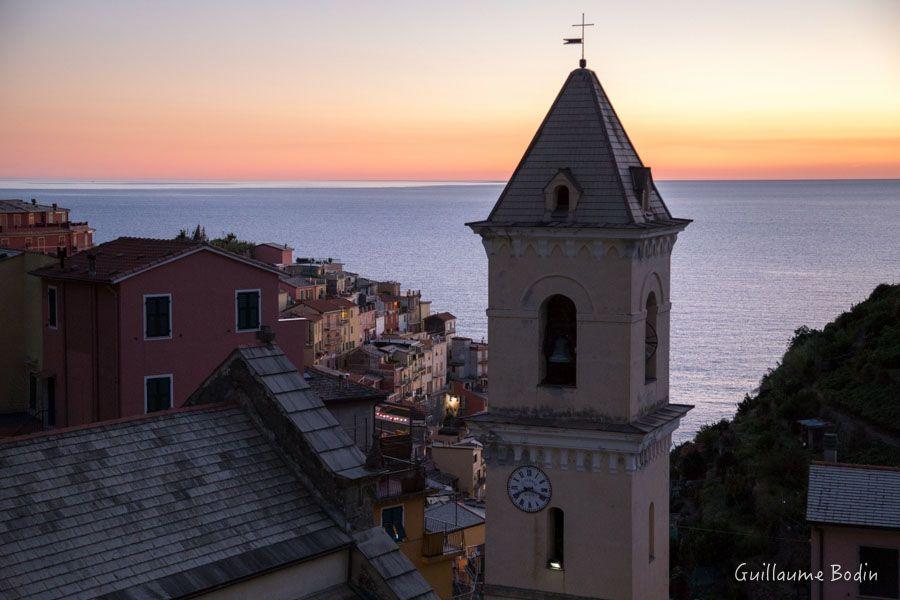 Corniglia
Perched on a high rocky promontory 100 m surrounded by vineyards, Corniglia, the peaceful village in the middle, is the only one of the five villages without direct access to the sea (a steep staircase leads to a creek pebbles). Its old town consists of narrow alleys and colored four floors houses, timeless landscape.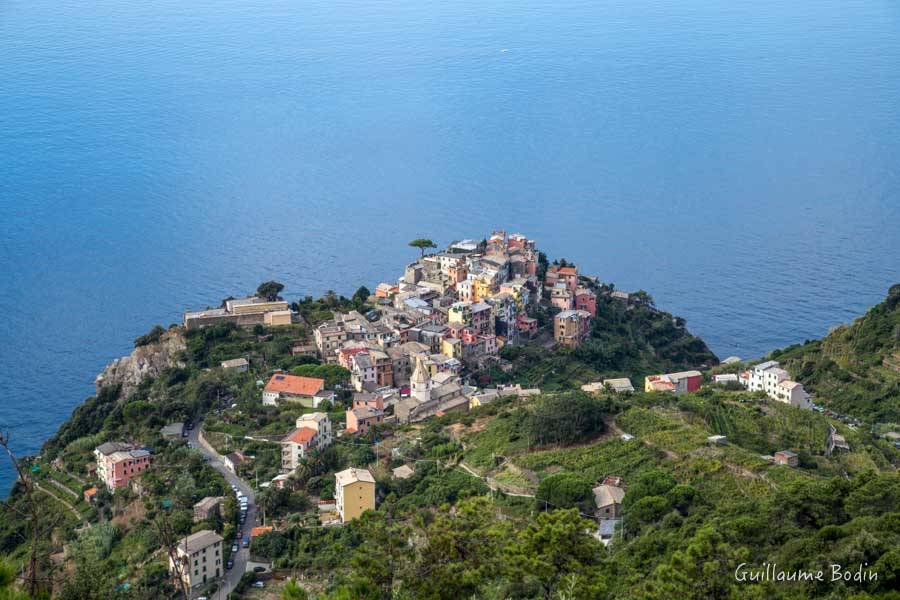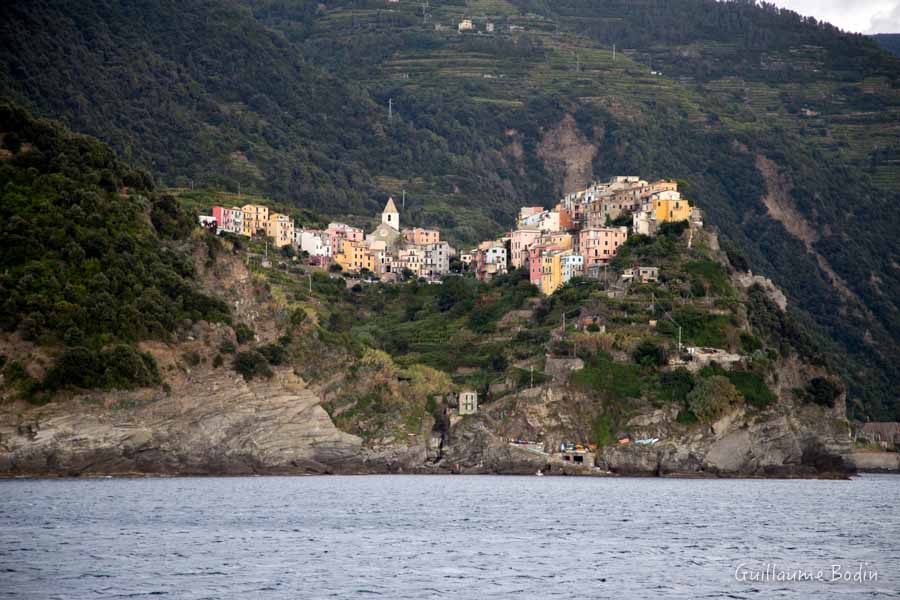 Vernazza
Vernazza is probably the most picturesque of the five villages. Its small port, typically Mediterranean, the only point guard safe mooring of the Cinque Terre. There is little vine at Vernazza.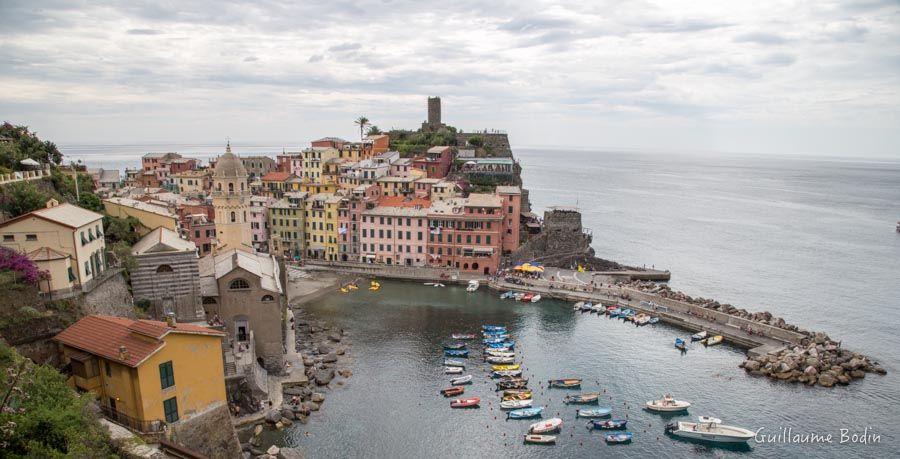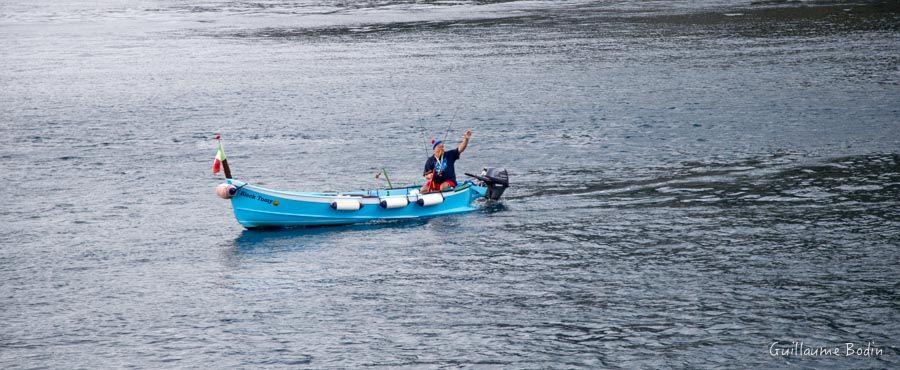 Monterosso
Village easiest to reach by car and the only Cinque Terre with a tourist beach, Monterosso is the westernmost and least scenic (it was even briefly excluded from the group in the 1940s). Renowned for its lemon and anchovies, it has two distinct areas - one old, the other newest - connected by an underground passage dug under the windswept promontory San Cristoforo. This is not the village best known for its wine.

Terraced vineyards
Cultivated terraces of Cinque Terre are so old that we have forgotten who made it in the heart of the cliffs. Retaining them by hundreds of kilometers of dry stone walls, the hand of man will enhance the beauty of a breathtaking natural landscape.
Do not expect great wines. Many vineyards (if not all) are in conventional agriculture with weeding and chemical fertilizers.
Still, a cooperative that produces decent wines: www.cantinacinqueterre.com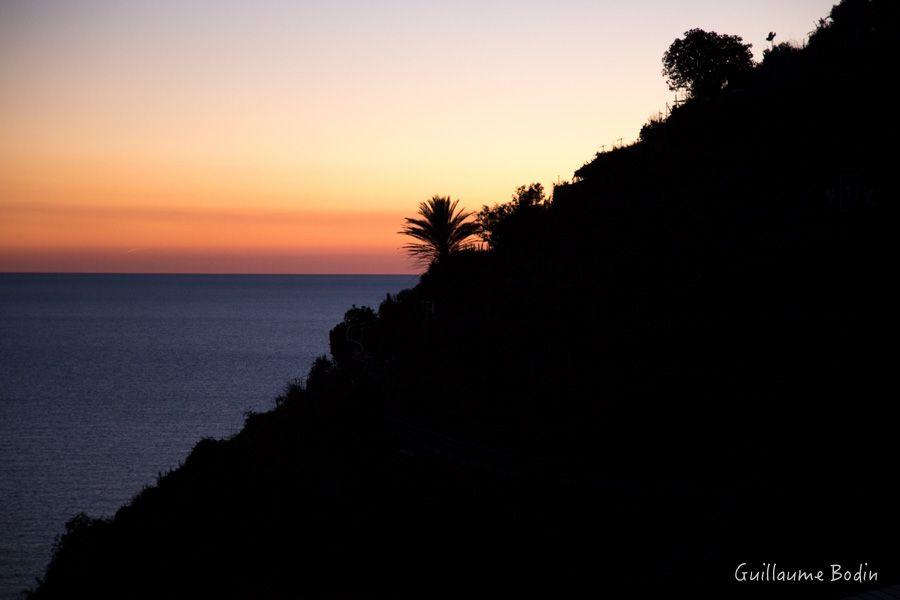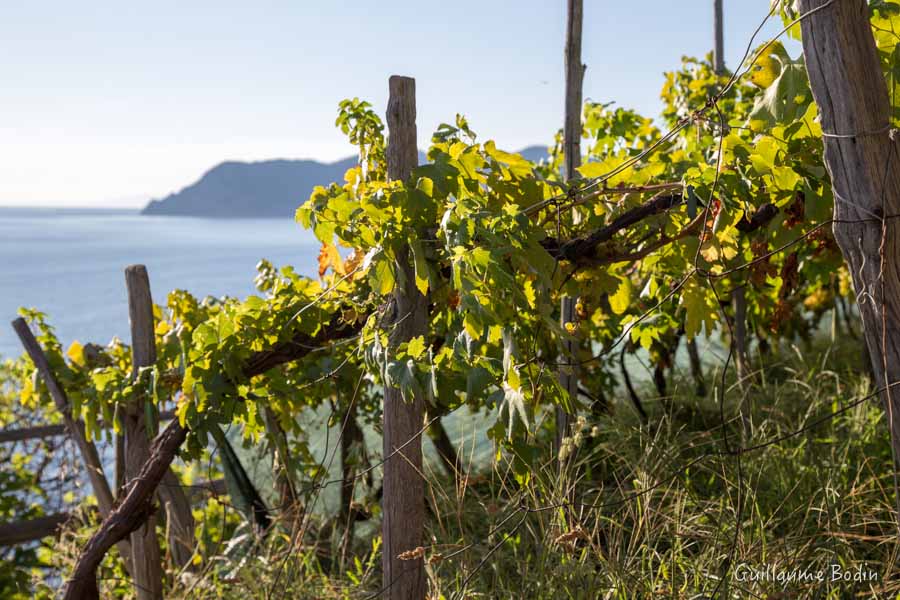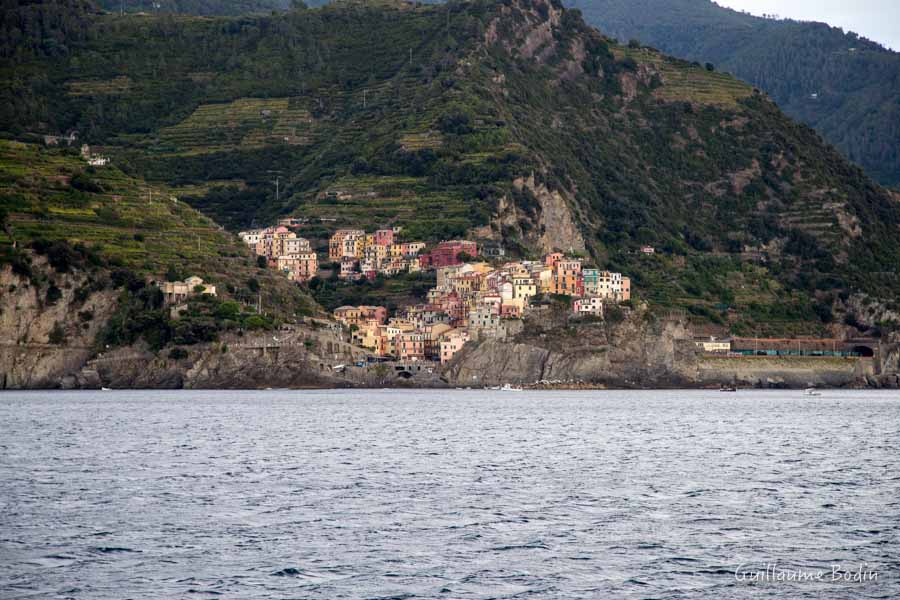 Read More
Find more information on the wines of the Cinque Terre on Wikipedia www.wikipedia.org
The website of the Cinque Terre National Park www.parconazionale5terre.it