The manufacture of Amphorae - Italy
Currently there is only one factory of Terracotta Amphorae than can contain wine in Italy. It is situated in south of Florence. Small report at Terracotta e Il Vino, this small workshop.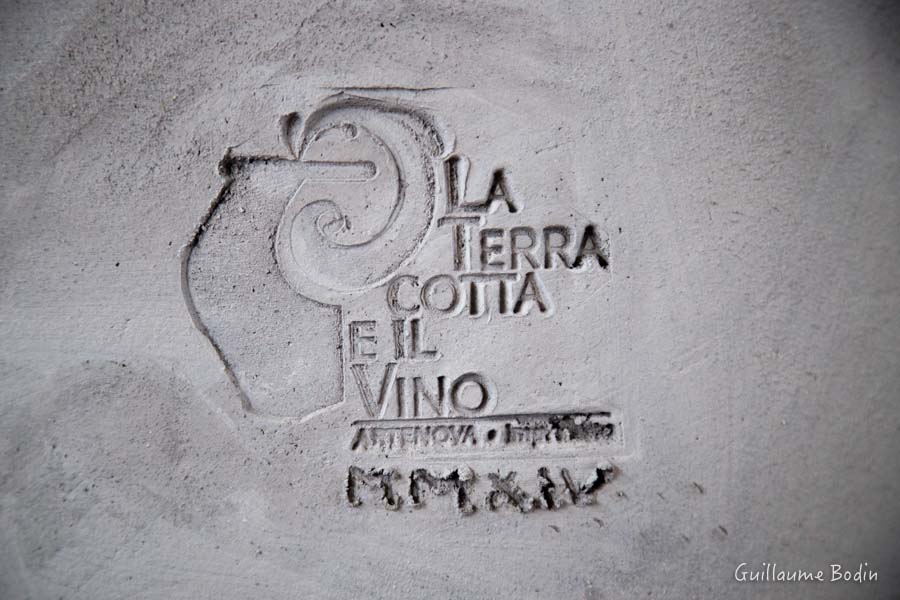 First step, going toward Impruneta south of Florence, a city specializing in the manufacture of quality earthenware. There are several potteries in the town. Impruneta pottery has a limited extraction area of 200 km2, it is protected by a controlled appellation.
When Adrinao Zago, biodynamic consultant, began to look for a manufacturer of terracotta pots, he did not find much except this small company that was in a rather complicated financial situation ... They made a lot of decorative items and some amphorae for conservation of olive oil... Adriano immediately proposed to manufacture amphora for wine, thus Terracotta e il vino was born.
Today it is a thriving business and the only factory in terracotta amphorae for wine in Italy!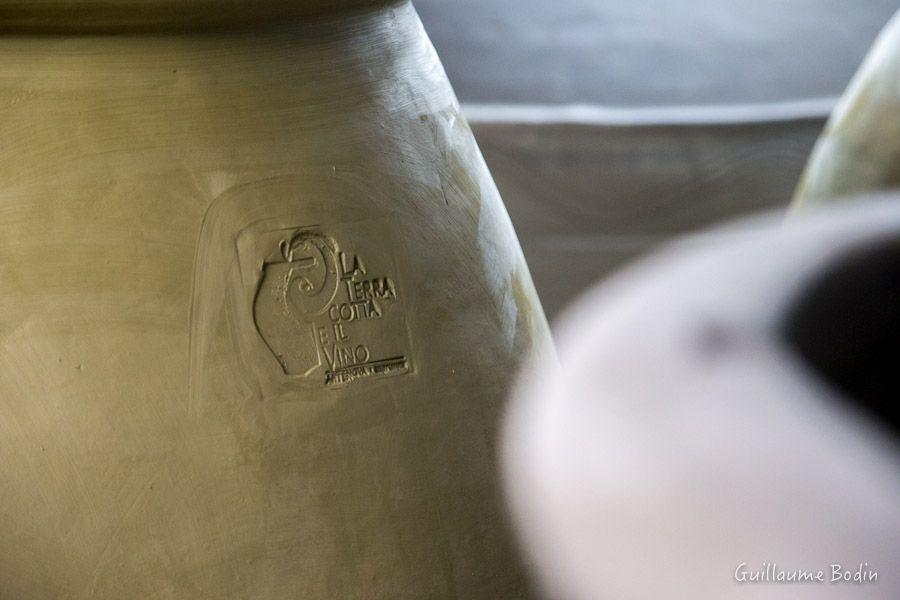 Manufacturing Amphorae
Everything starts from the Terracotta, the local clay. Gray color when wet, becomes orange after cooking.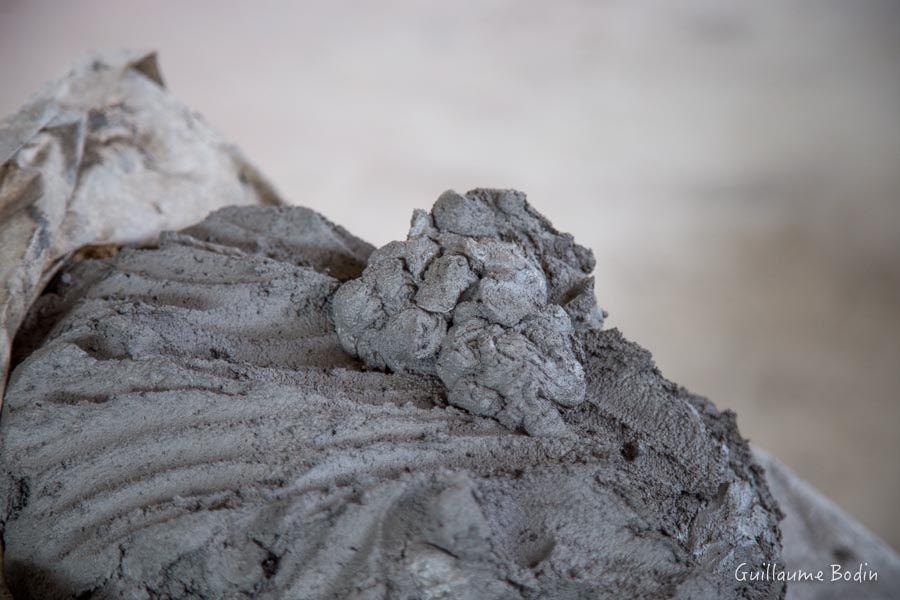 Aside from the mix of clay and water which is mechanized, all the work is done manually.
After making the base of the amphora, it must wait for a day of drying. Then, it is possible to begin to rise from 10 to 15 centimeters a day. The basis dry between each pass. It should smooth wetting occasionally for a relatively nice surface.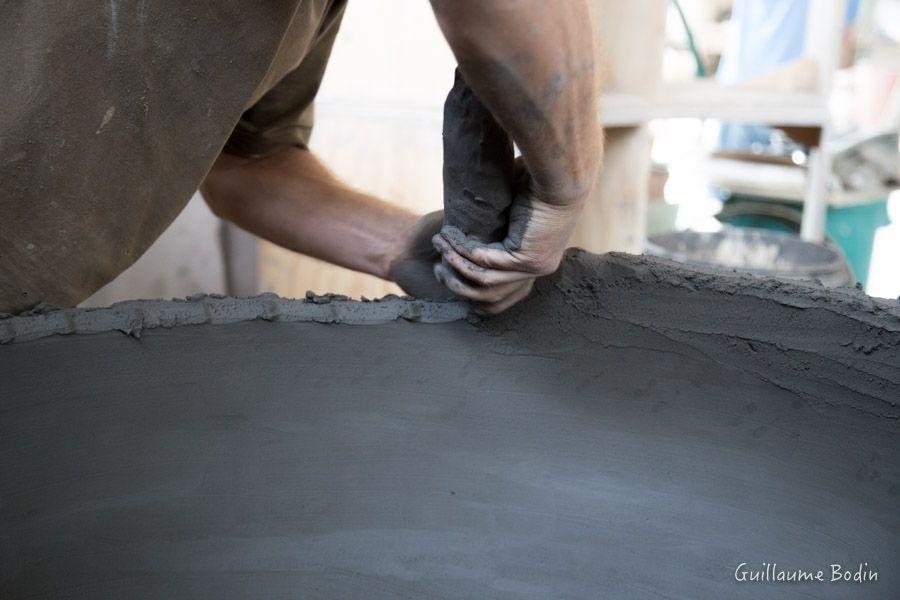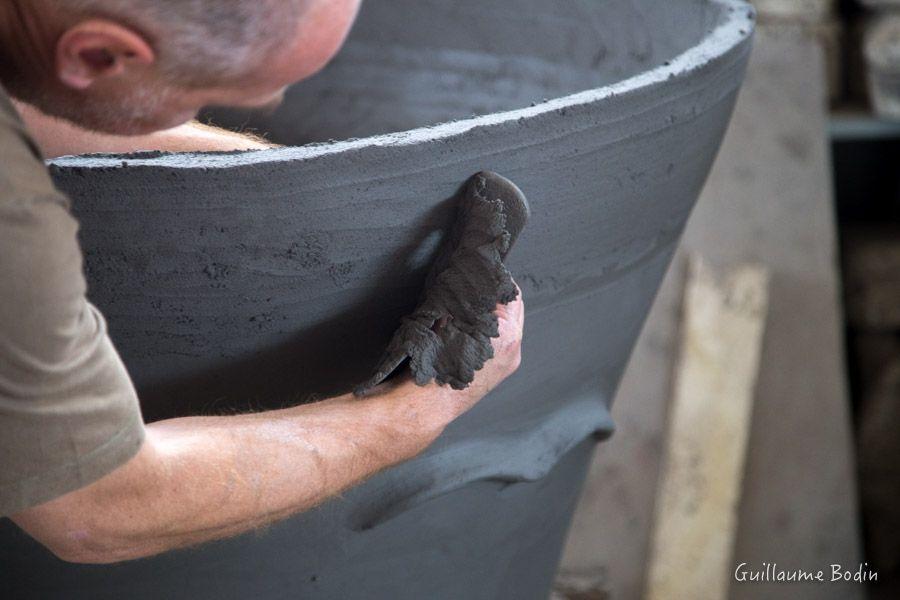 Meanwhile it is possible to do a little bit of decoration for the eyes...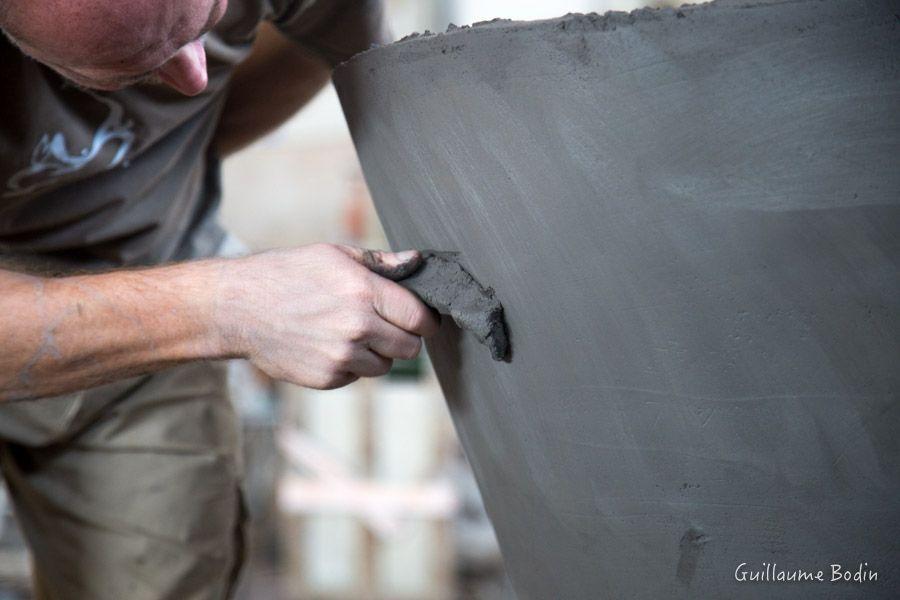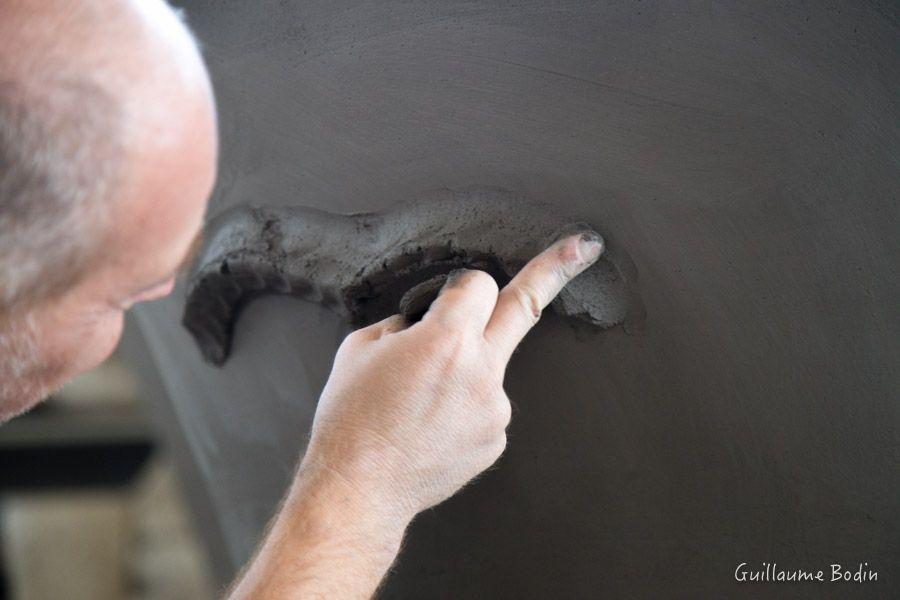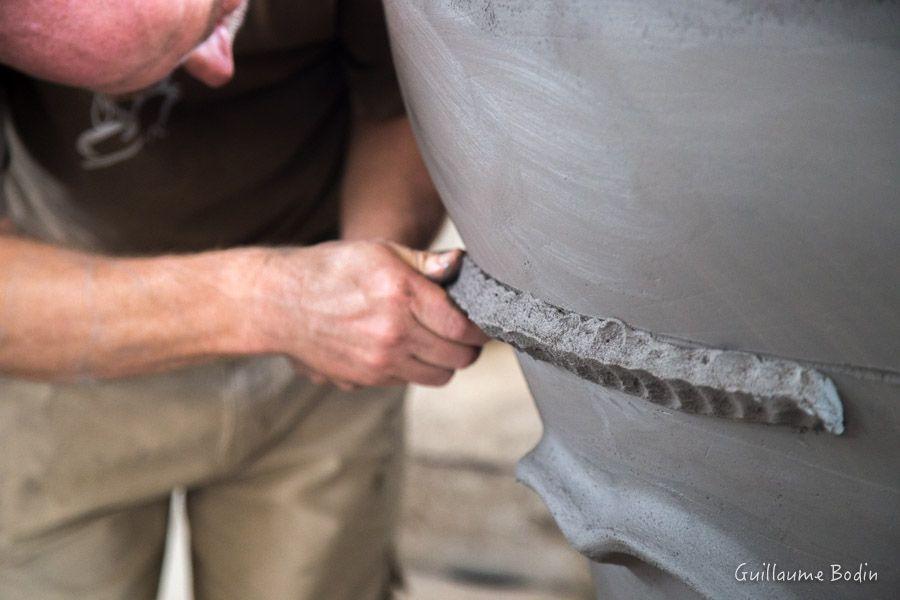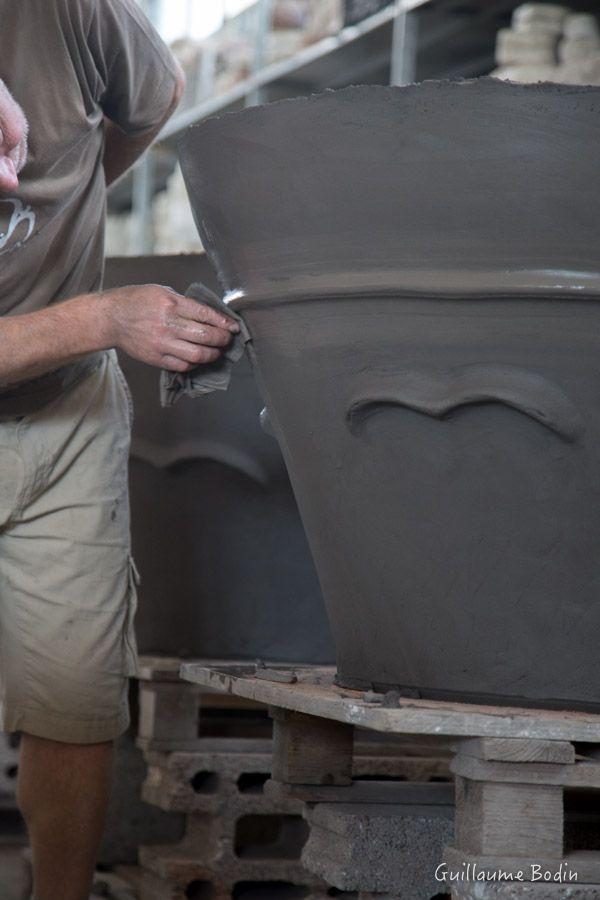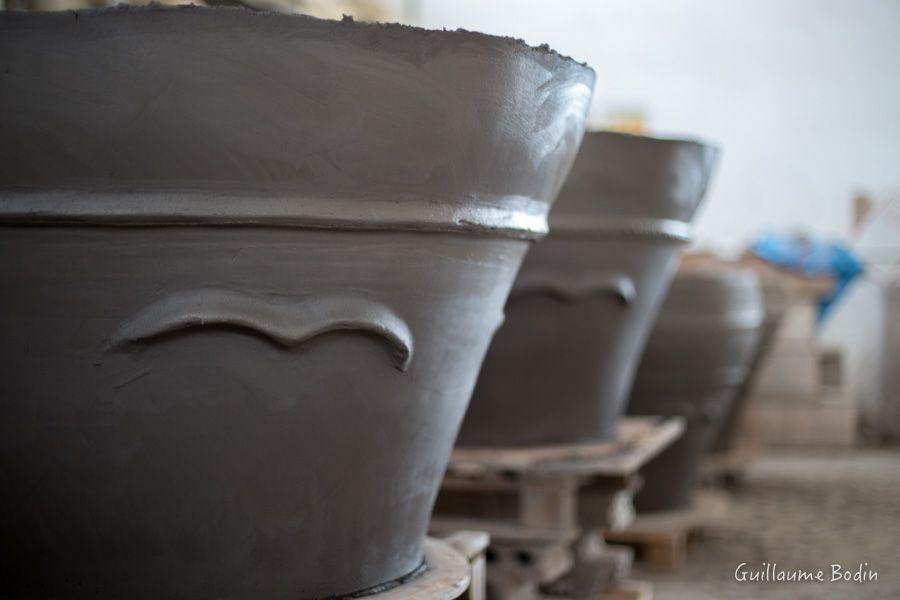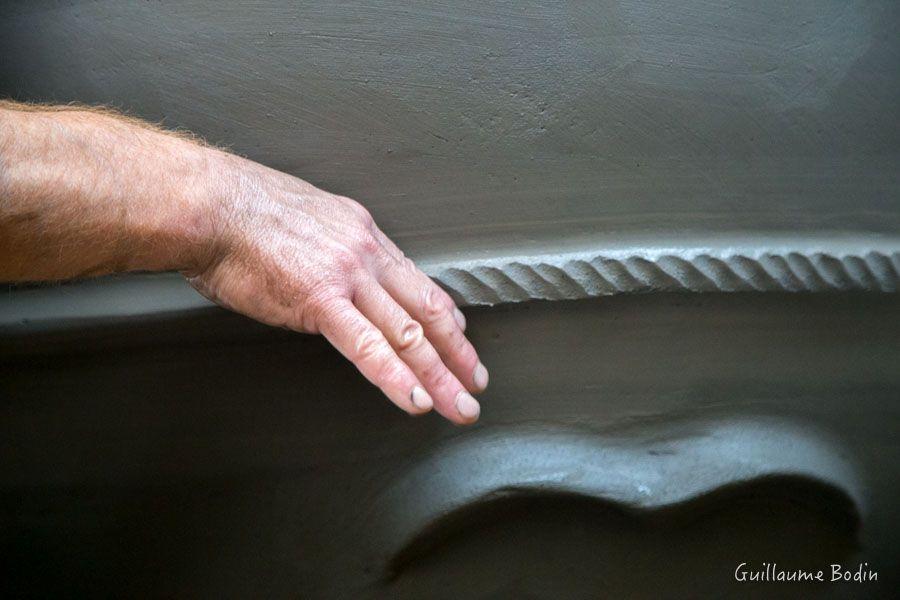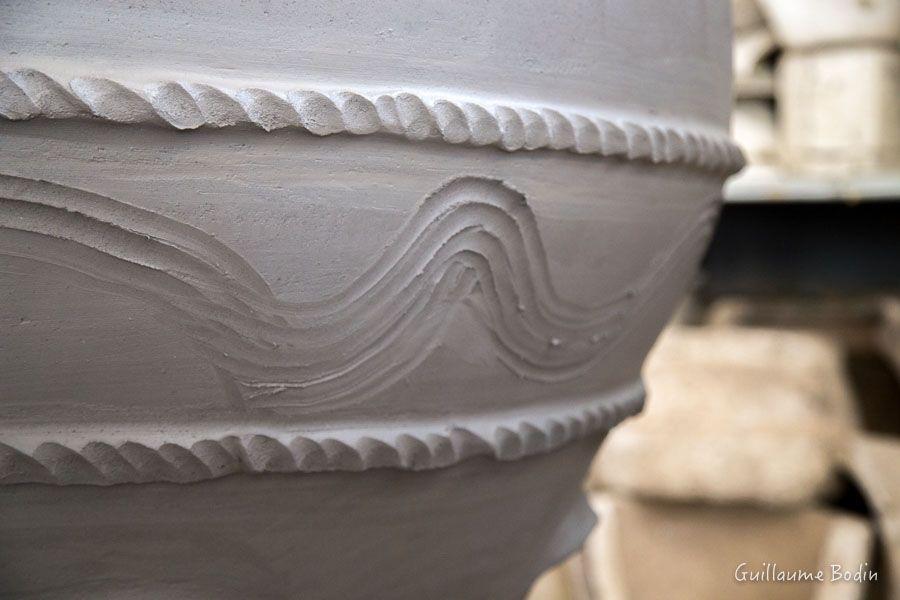 Overall, between 15 and 20 days to obtain a 500 liters amphora. The amphorae need to wait a month in a room to be dry.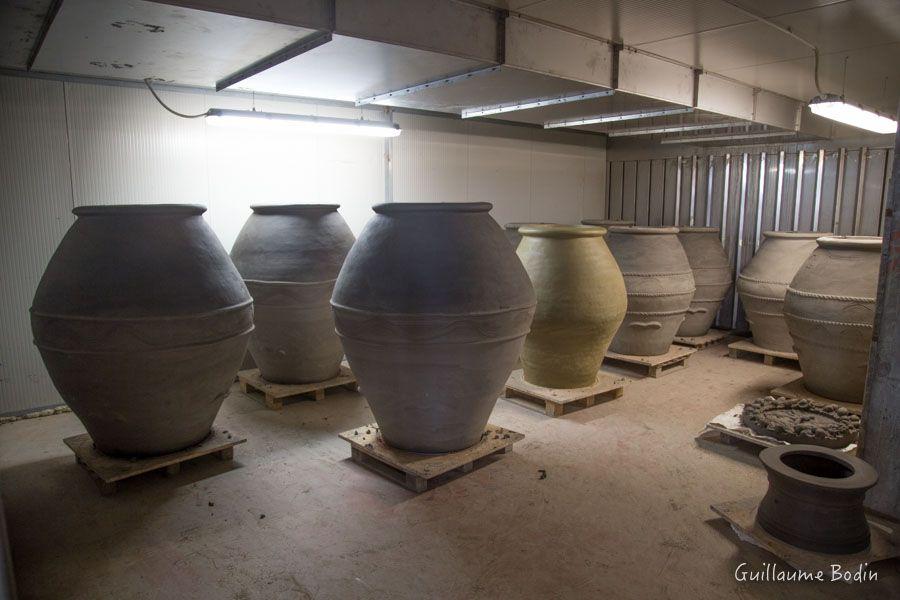 Then comes the time of cooking. Over 3 days at 1000°C in a kiln. Thus is obtained the orange color of Terracotta.
And finally, this is after three months that amphoras are finally ready to keep wine...
Special requests are made like this amphora whose shape was inspired by a very old amphora found in Rome. On the left Adriano Zago, on the right Leonardo Parisi, owner of Artenova that makes these amphorae.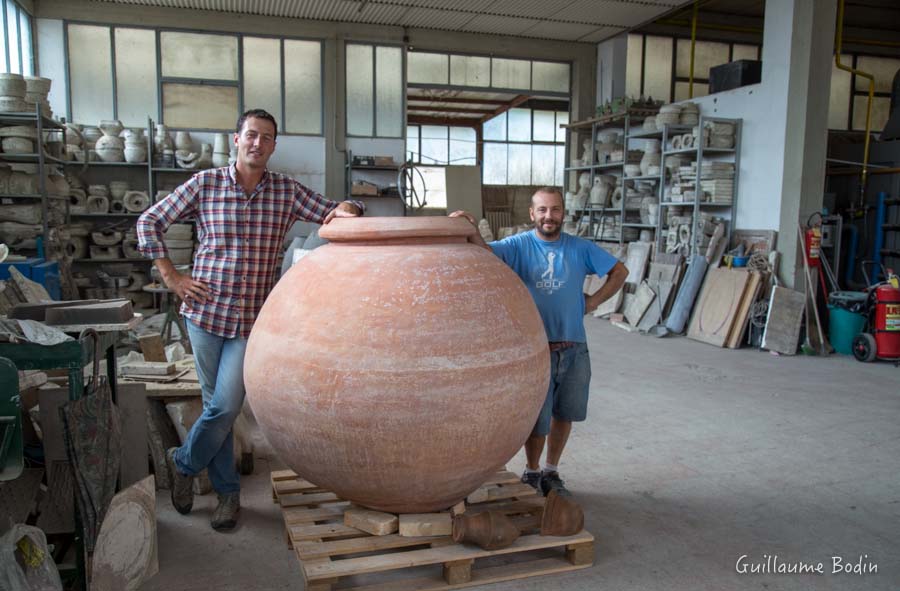 EDIT: I was lucky to see three amphorae arriving at Foradori in the Trentino... Some pictures of the implentation of these...