Portrait of "Bourgogne Aujourd'hui" n°100 - Guillaume Bodin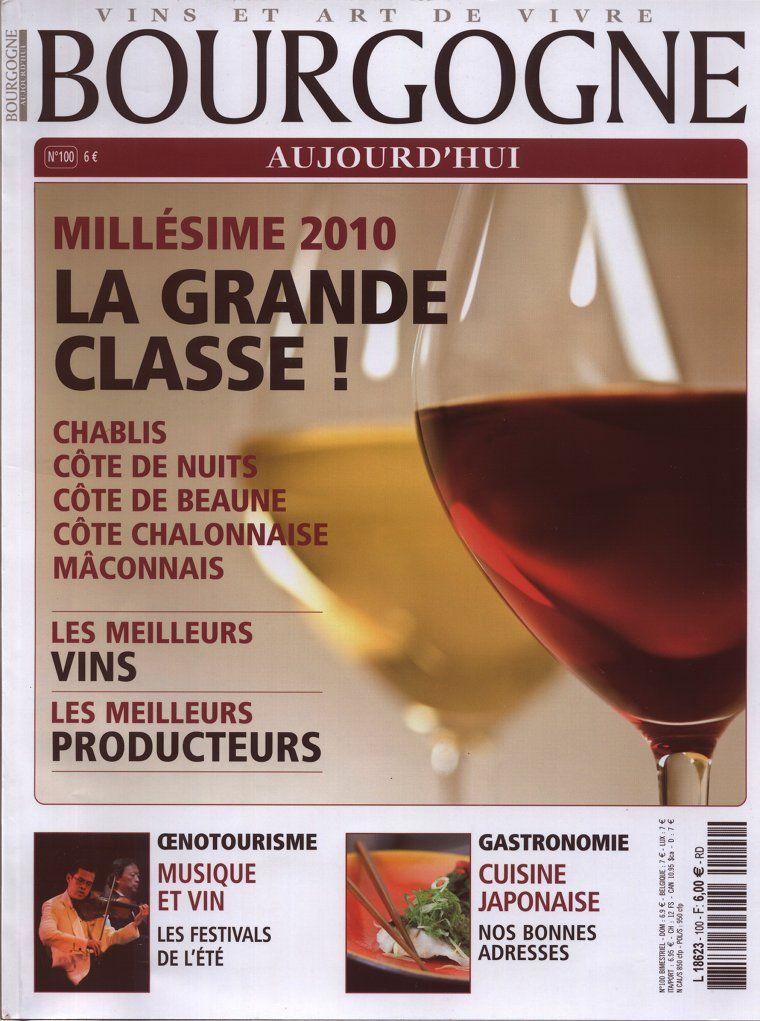 "Bourgogne Aujourd'hui" is a magazine specialized in the gastronomy and wine of Burgundy. You will find all the up to date news on wine, discoveries and the best tastes of wine. You can find this magazine in your local newspaper shop.
Shortly after watching the film, Mr Laurent Gotti, the deputy editor-in-chief of "Bourgogne Aujourd'hui" interviewed Guillaume Bodin. Laurent Gotti is also the author of "Hospice de Beaune: La saga d'un hopital vigneron". He hosts his own blog: http://hospices-beaune-lelivre.over-blog.com/
The photograph was taken in the wine cellar of Sylvain Loichet in Chorey-les-Beaune.
Guillaume Bodin
Aged 24, this young man from the Haut-Savoie region in France is the film-maker of a documentary on biodynamy. His vocation as a film-winemaker is rather early than expected.
For Bodin, there is no doubt or hesitation in life. Sometimes roped up on a summit high in the Alps, or talking to other cinema directors or simply teaching practical skiing lessons on the slopes of the Pyrenees, he lives his life with endless energy. An interesting young man who turned the vines and wine into one of his favourite spots for exploration. "It is a domain where there is no limit to knowledge. We can always do more" says Guillaume. His movie Wine: The Green Revolution is a testimony focused on biodynamic viticulture. A cultural approach that none finds mysterious, old or utopian. During 82 minutes, the aim of this documentary is to shed light on some preconceived ideas. Biodynamy takes shape through the experience of those who practice: the Bret Brothers in Macon, Olivier Jullien (Mas Jullien Jonquières), Sylvain Loichet Côtes de Nuits, etc… "This is an ultimate philosophy of life as a method of agriculture", says the young director. Born in Haute-Savoie in 1986, Guillaume Bodin discovered wine-making in Burgundy. At eleven years old, he spent a summer with a friend of his father Patrick Hudelot winemaker in the Hautes-Côtes de Nuits. He got inspired and felt like a real wine maker. Later on, Guillaume obtained a BTS in viticulture and oenology. His experiences took him to New Zealand. His adventures gave him a will to document his experiences. Guillaume Bodin started filming and taking pictures. Finally after qualifying for a scholarship "Envie d'agir-Défi Jeune", he decided to embark on a film making, a real one. After completing his training in shooting, he bought a semi-professional camera. The documentary shooting began in January 2010 and the new director went out to encounter some of the iconic biodynamic winemakers in Burgundy, Loire Valley, Languedoc. Wine: The Green Revolution has been in cinemas since March 2011. In addition to its crafted conception, the film possesses a distinguished technical quality. The diffusion of the movie is also solely performed: it is the film maker himself who pitched it to cinemas. After his unexpected success Bodin says "it is enough to come across an amateur of wine and there are many". His mastery of persuasion does the rest. Guillaume Bodin or a bio-energetic man!
Text Laurent Gotti