Liquid Agents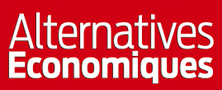 Igor Martinache
Alternatives Economiques n° 314 - juin 2012
The world is changing, "must adapt" seems to be the creed of our time. But not everyone sees it this way and the real unconscious are not those who we think. 

Surely those people refuse to accept modernity. Take all those workers who dare to protest when their factories close rather than signing at their local Job Centres. Like those from Legré-Mante in Marseille, a single unit of production of tartaric acid in France.
Modern Times
At the end of 2009, the workers occupied their factory for one hundred and forty days under the lens of Jean-François and Christine Priester Thepenier.
In their movie, there was no extreme physical violence even though the media favours this particular type, but they were workers who testify against their working conditions at their ruined factory, between pre-hearings of liquidation process which they consider unjustified. But the case was not strong enough to convince the Business Court.
Surprisingly, the real paradox comes from the resignation of the majority of workers. Those who did not resign were not only facing closure, but struggling to cope with the deterioration of the working conditions that preceded it. The goal of the movie is to show the attitude of the main players towards these workers and the attempt of the manager to lure them into competing for individual statuses and bonuses.
Temporary work was then the only choice: while one of them remained in this situation for a period of nineteen years, the youngest ones were performing risky tasks. When accidents took place, they were simply sent home. Only events such as these triggered a response from a careless employer.
Why then voices were not raised earlier? "The fear of losing a job" a former employee states, this has also revealed that some workers played a major role in keeping the factory running at whatever costs.
The Soul of wine
Only few people are aware that the tartaric acid is one of the main components of wine. It is also among the producers of this particular drink that we found other nutcases who refuse to adapt to modernity: the practitioners of biodynamic viticulture. The biodynamic agriculture is based on the belief that the soil, plants, animals and humans work together in one agricultural cycle.
These biodynamic principles are explained in detail by some vine-growers. Behind the camera is Guillaume Bodin, who will be focusing on some of the absurdities of the legislation to use the pesticides.
When these vine-growers are seen preparing their concoctions using dung and then spreading it on their vines, it is tempting to think that they are all mad. But the real productivity madness stems from the obsession of productivity that destroys the soil and mankind.
Workers, disappear!
by Christine Thepenier and Jean-François Priester
in cinemas since the 9th May.
Wine The Green Revolution
By Guillaume Bodin
Ed. Montparnasse, DVD.
IGOR MARTINACHE
Alternatives Economiques n° 314 - juin 2012