Ampeleia, Tuscany
Tasted wines:
- Un Litro 2013
- Kepos 2012
- Alicante 2013
- Ampeleia 2011
Ampeleia is a huge project in Tuscany between Elisabetta Foradori and two of his friends. Started in 2002, the purpose was to create an agricultural organization around a beautiful vineyard. Today the total area in a hundred hectares and the vineyard area is about 35 hectares. The Estate is managed completely independently of Foradori Estate in Trentino but Elisabetta Foradori make regularly the round trip to help with the management of the whole.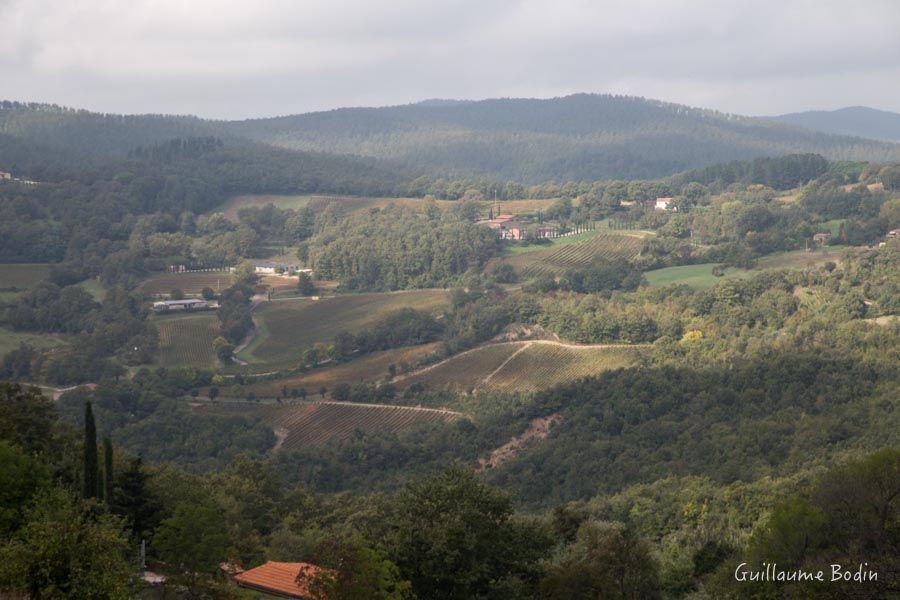 Ampeleia is located in southern Tuscany, exactly at Roccatederighi in the province of Grosseto, not far from the Mediterranean Sea, the island of Elba. This region known for its super- Tuscans is not the best place to plant Sangiovese as in Chianti Classico area.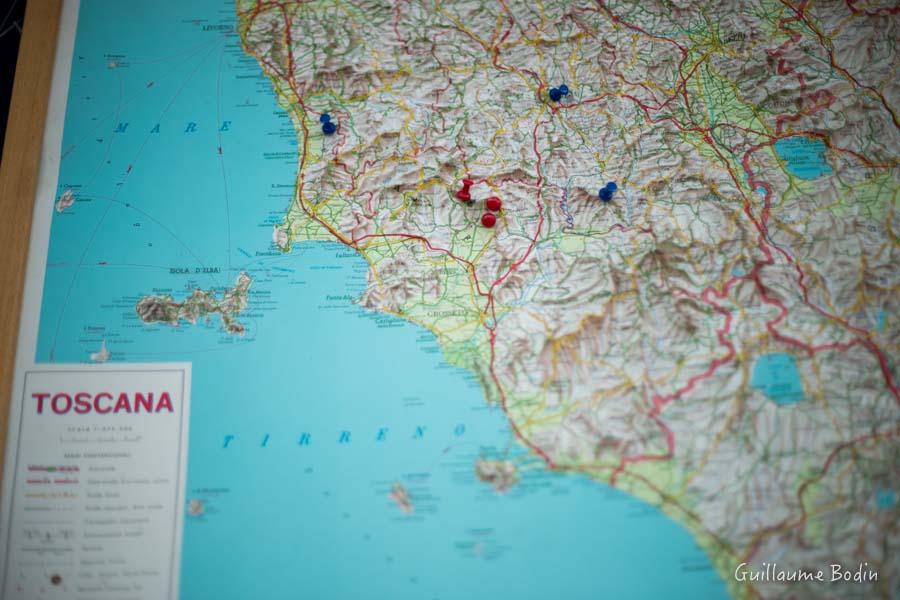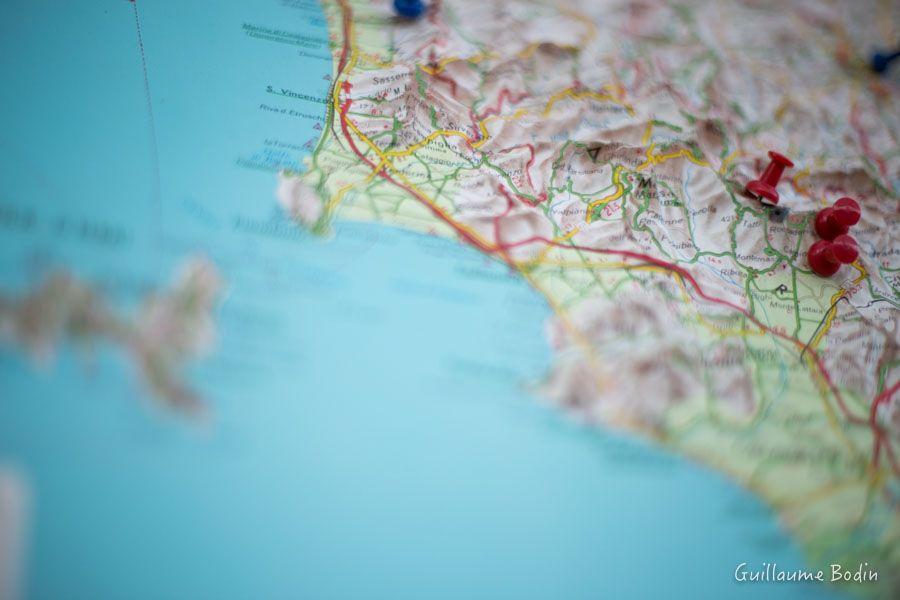 The estate is spread over three different vineyards. Ampeleia Lower and Ampeleia Middle (right on the map) that are between 200 and 350 meters above sea level include the southernmost grape varieties like Nero Alicante (Grenache), Mourvèdre, Carignan, Sangiovese (only one hectare) and Alicante Bouschet. And Ampeleia Upper (left on the map) which is between 450 and 600 meters above sea level is essentially planted with Cabernet Franc and a little Merlot. It is also at Ampeleia Upper that lies the winery and the majority of buildings.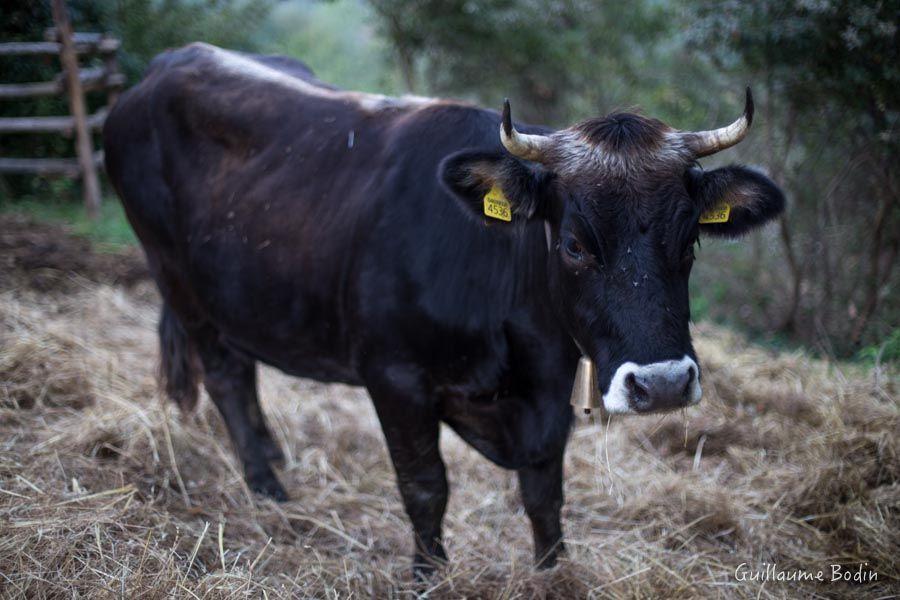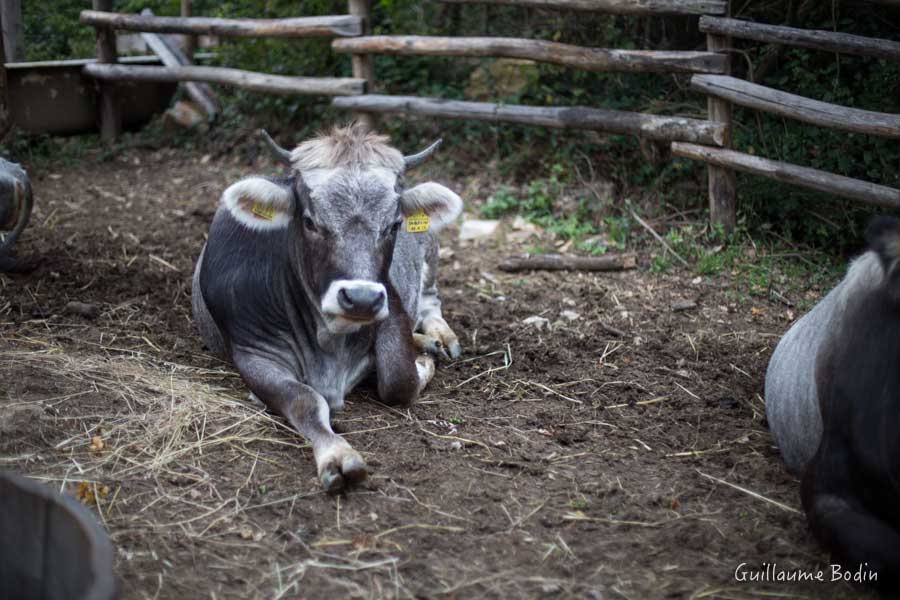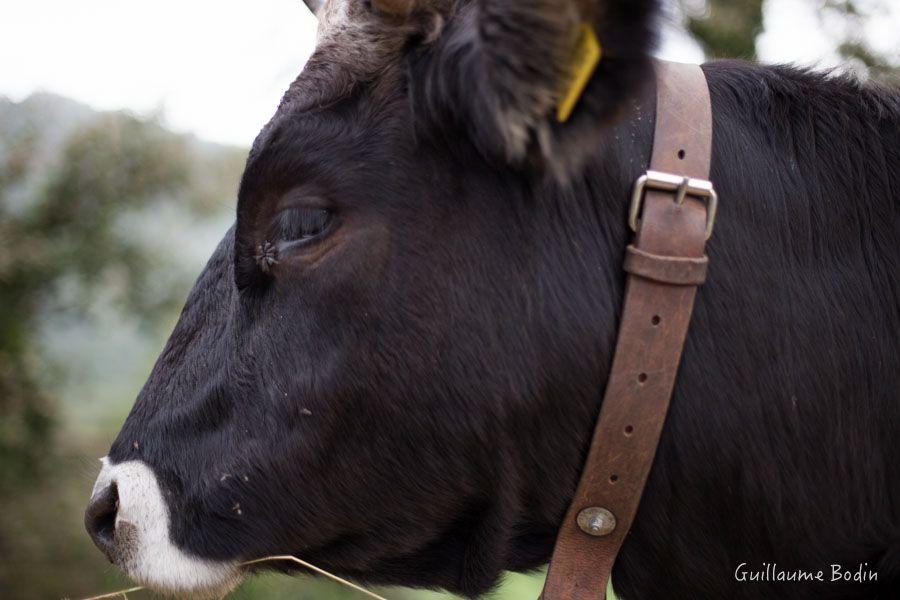 Since 2009, Ampeleia Upper is grown in biodynamic agriculture and now the entire area receives preparations. The cows were introduced in early 2014 and the first biodynamic preparations with estate cow dung could be made in October. This is also why I was in Ampeleia...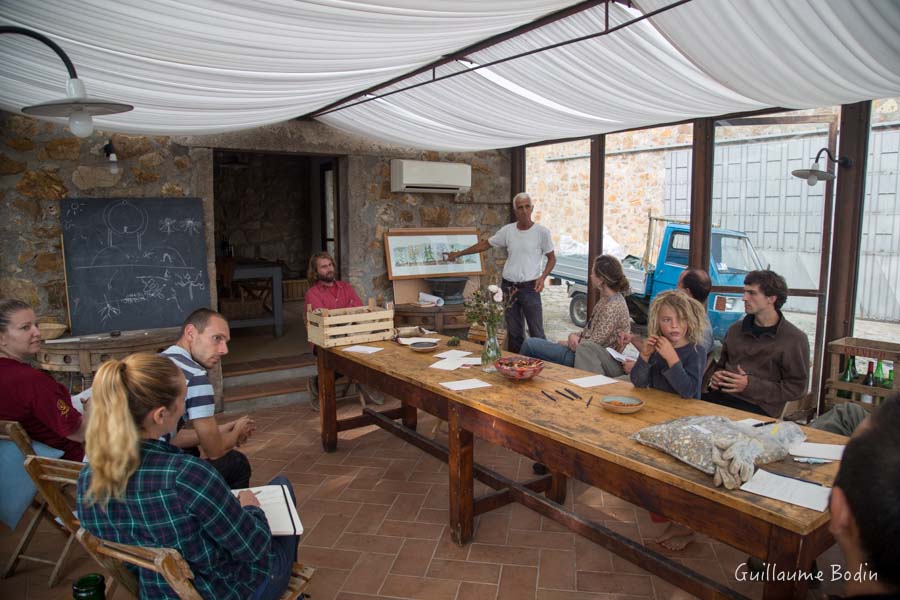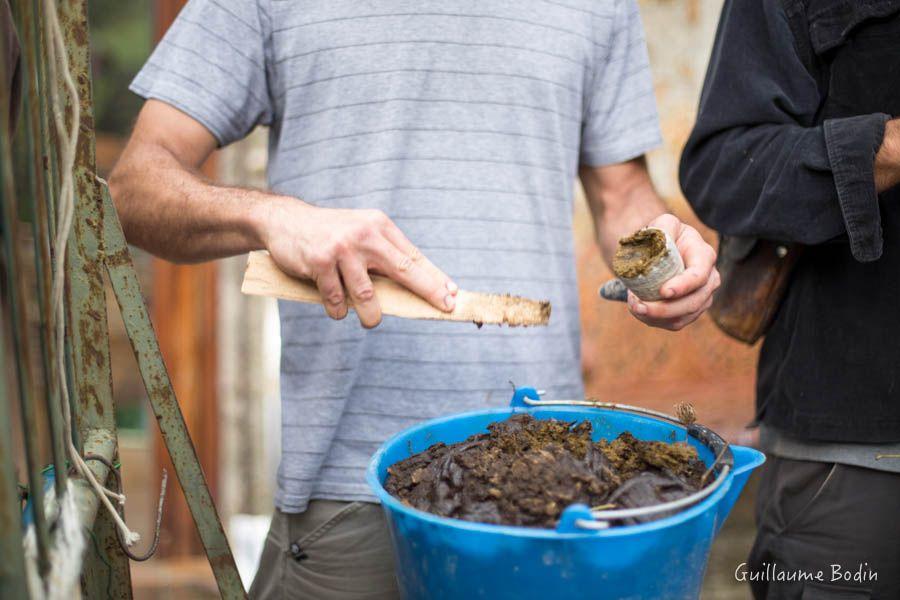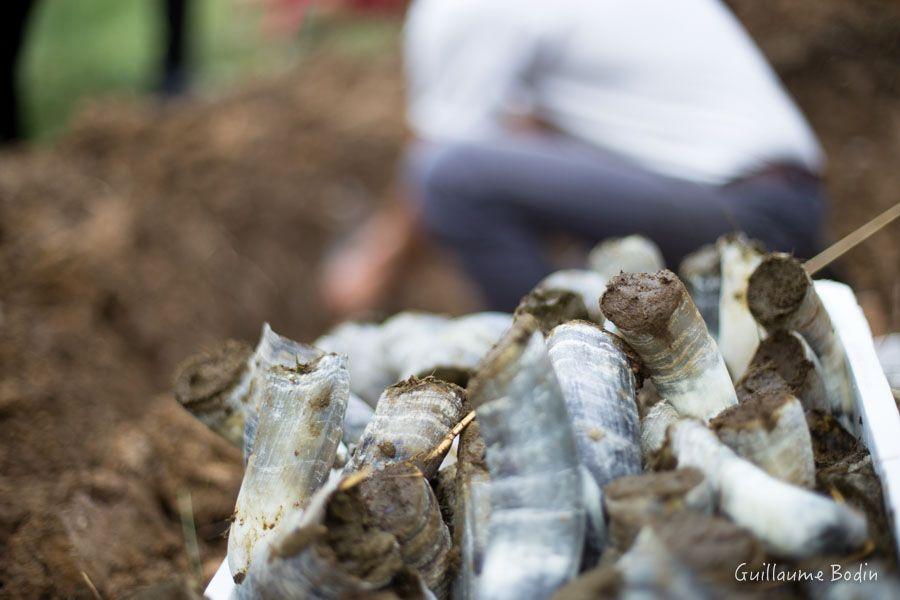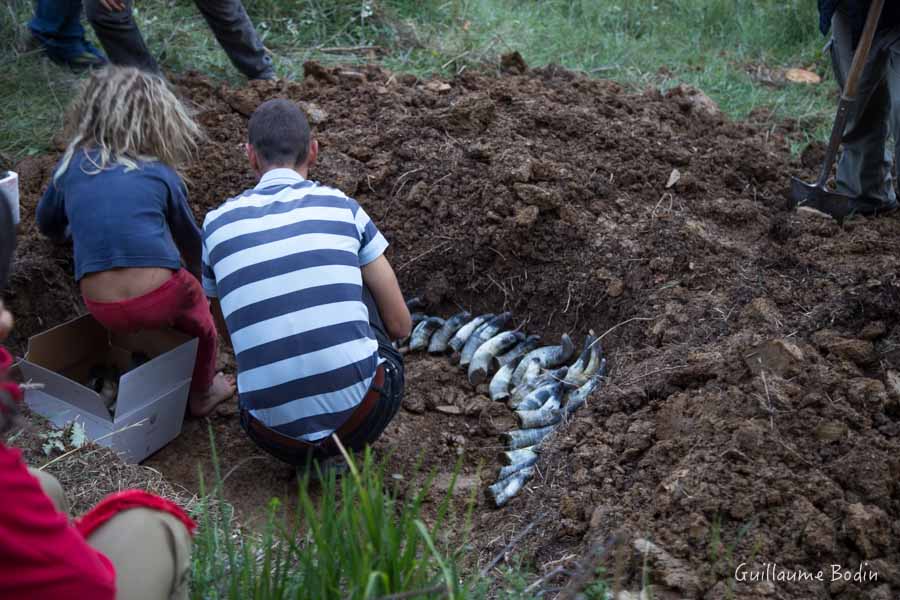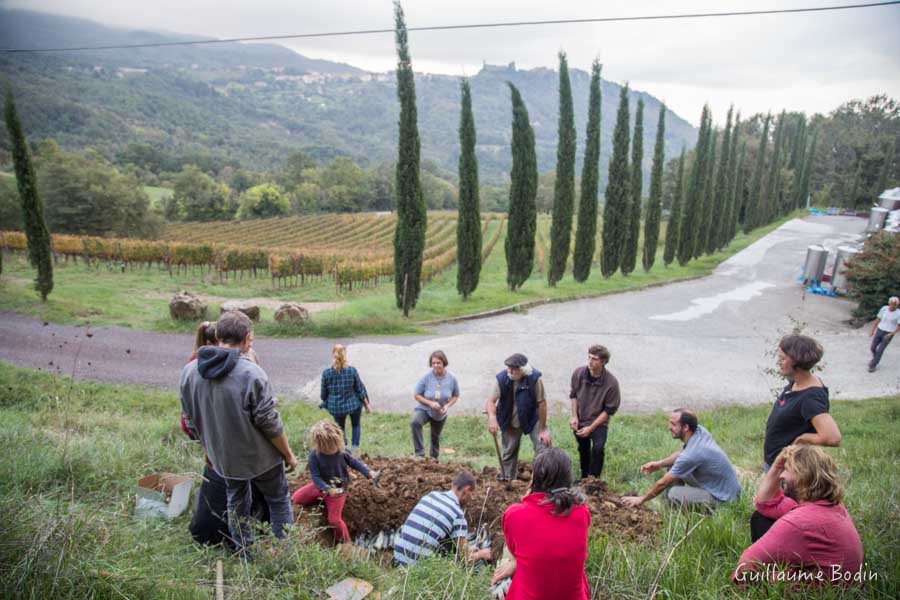 Since the beginning Marco, who is none other than the son of Carlo (who managed the estate with Elisabetta Foradori) deals with vineyards and the cellar with a small team.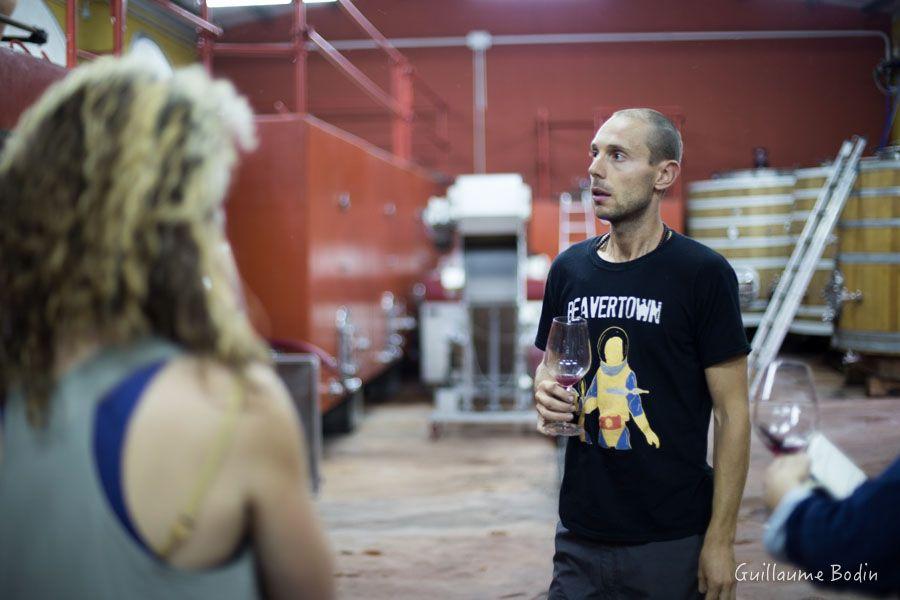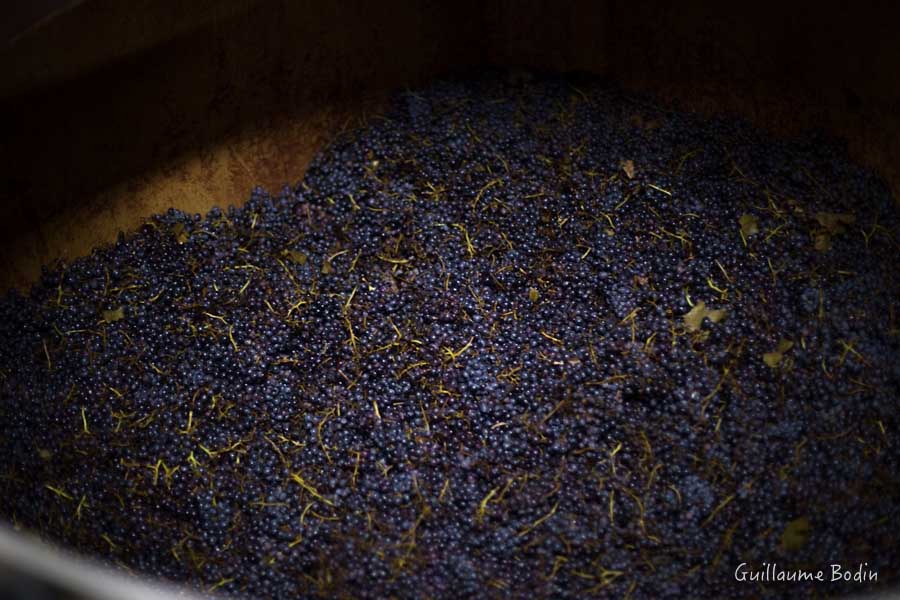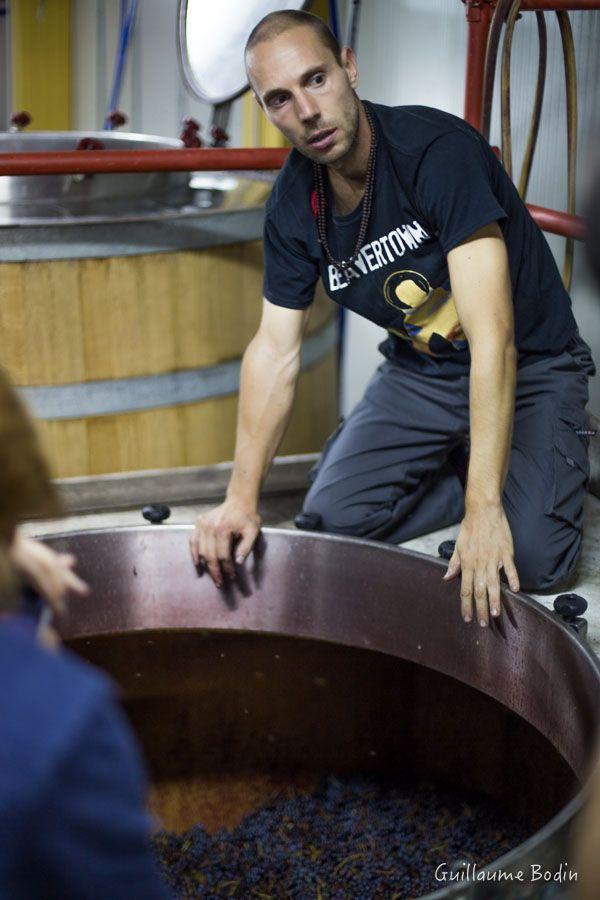 Simona is responsible for the majority of the office and trade with another small team.
A Domain to follow as it turns gradually into an agricultural organization, it will be in the future completely autonomous in terms of inputs.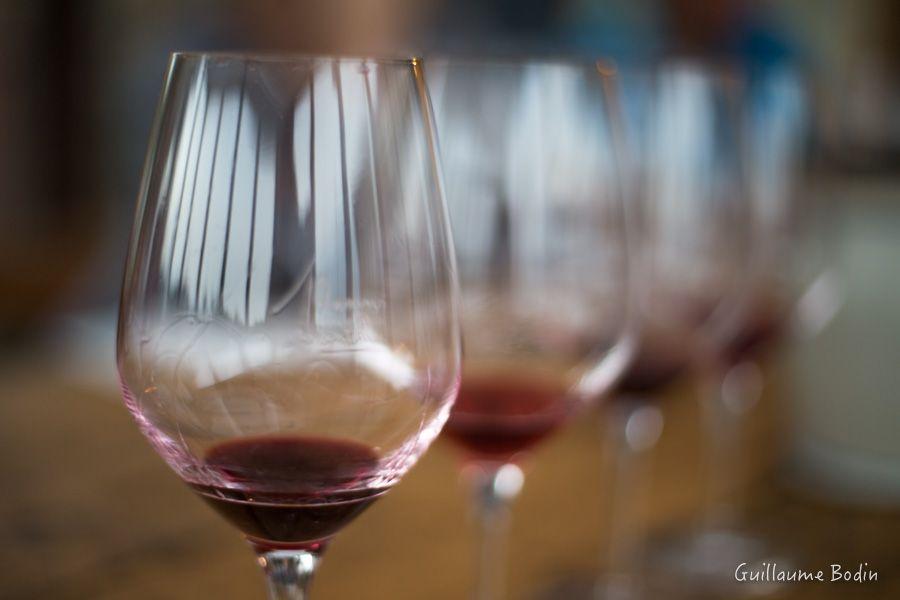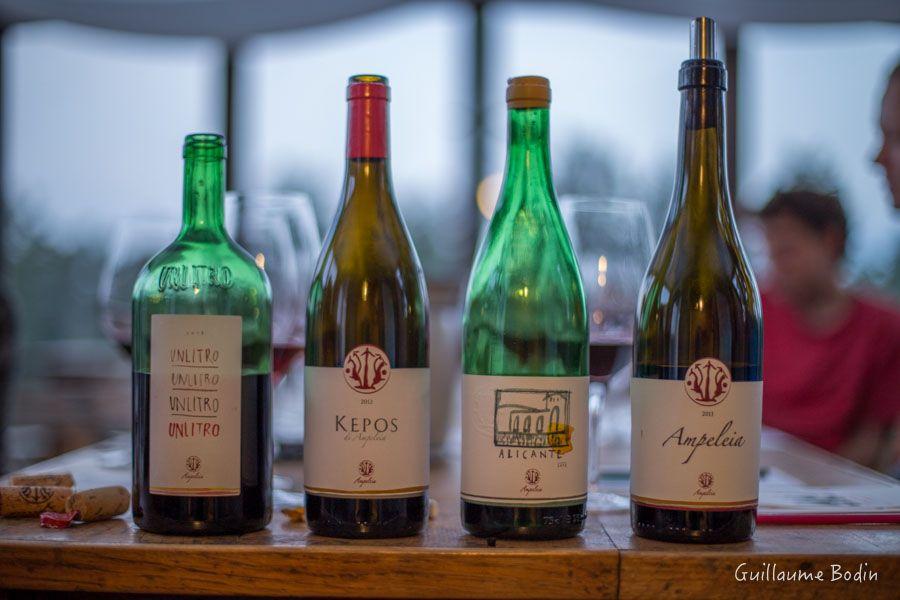 Un litro 2013 **
This wine from younger vines of Mediterranean varieties of Ampeleia Lower and Ampelaia Middle is in an original one liter bottle!
A rich nose of red fruit.
Very fresh mouth, slightly lemony with beautiful red fruit flavors with a nice drinkability, even too good ;-)
Kepos 2012 ***
This wine come from a little older vines that "Un litro" but always with the same grape varieties.
A typical garrigue nose with hints of menthol.
Powerful palate of red fruits and nice tannins. But with a nice lemony freshness and salivating.
Alicante 2013 **
This wine comes from Nero Alicante vines (Grenache) planted in Ampeleia Lower. The soil consists of sandy soil with boulders as in the south of France .
Very aromatic nose of strawberry.
Very soft palate, very fruity, nice touch of tannin with good freshness.
Ampeleia 2011 **
This wine is produced mainly from Cabernet Franc and Sangiovese but there are a few Mediterranean varieties. Only wine aged in oak barrels, the goal in the future is to raise this wine in large wooden vats (begun in 2012 and 2013).
Upon opening, the nose is slightly woody. After a day, this trend disappears almost completely. Red fruit flavours.
Also slightly wooded mouth, but that fades after an opening day. Beautiful softiness with a nice touch of tannin. Pretty fresh.