Elisabetta Foradori, Trentino
Tasted wines:
- Manzoni Bianco Fontanasanta 2013
- Nosiola Fontanasanta 2012
- Foradori 2012
- Sgarzon 2012
- Morei 2012
- Granato 2011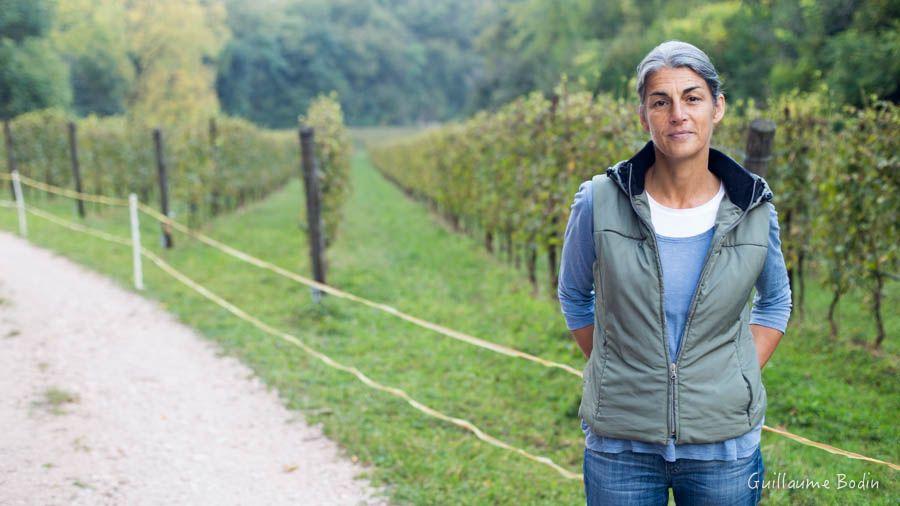 I met Elisabetta through his son, Emilio, a little over a year and a half ago at the Renaissance des Appellations tasting in Angers. Her wines were superb, as was she, and she exuded great serenity. I imagined a trip to the Italian Dolomites for its wine, its mountains... The opportunity came this year and I jumped on it. I spent one whole month at Domaine Foradori during harvest and vinification shooting a sequel to Wine The Green Revolution.

To understand the history of the vineyards of Trentino, one must go back to the early twentieth century, before the First World War. At the time, the region was Austrian and all the wine produced therefrom was consumed in Vienna. The winemakers were rich, but from that heritage, all that remains are beautiful empty cellars and some vine cultivation. After World War II, the region was annexed by Italy and it became very difficult to sell wine in Austria because of very high taxes. Only two wineries in Mezzolombardo resisted because they did not only produce wine. In 1920 Elisabetta's grandfather bought the estate which was in a state of bankruptcy. The estate has been in the hands of the Foradori family ever since.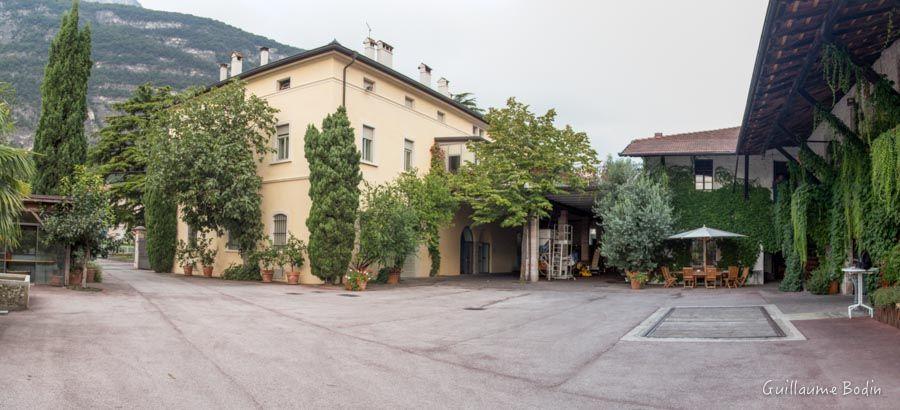 Elisabetta lost her father when she was only 12 years old. Her mother did not know much about wine and so she entrusted the management of the estate to someone from the village. That person was Carlo. He is now retired but he is always busy on the estate... When he is not in the garden, he is making preparations for parties or else driving the harvest trucks.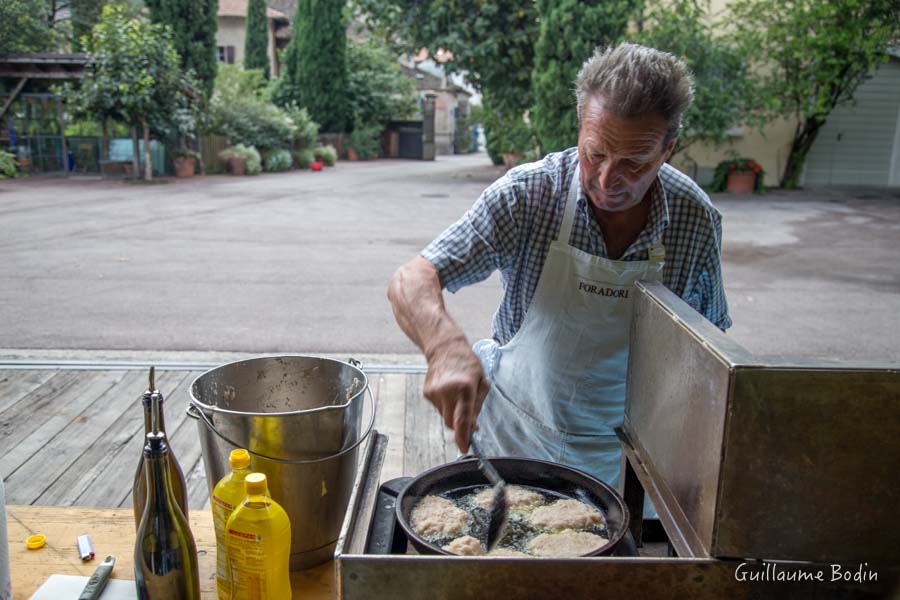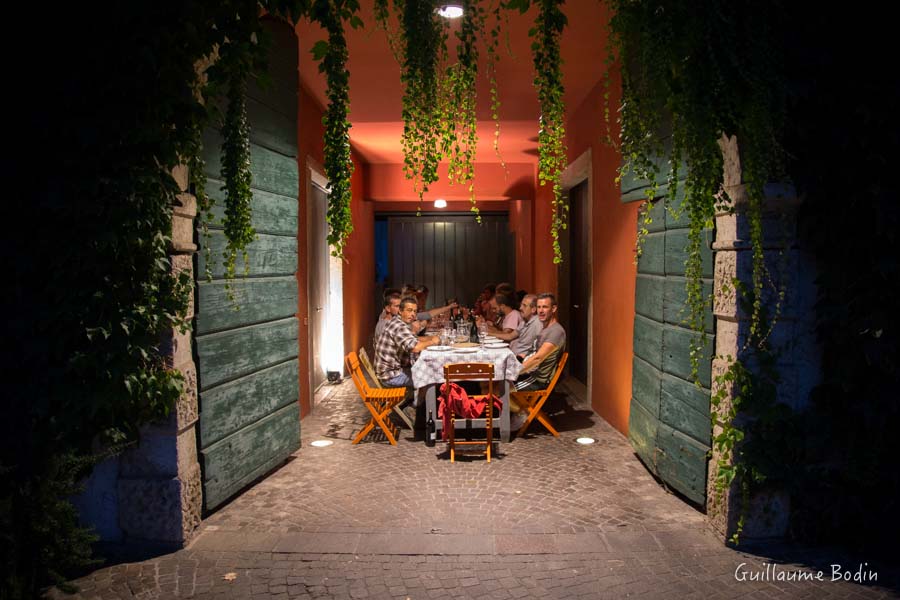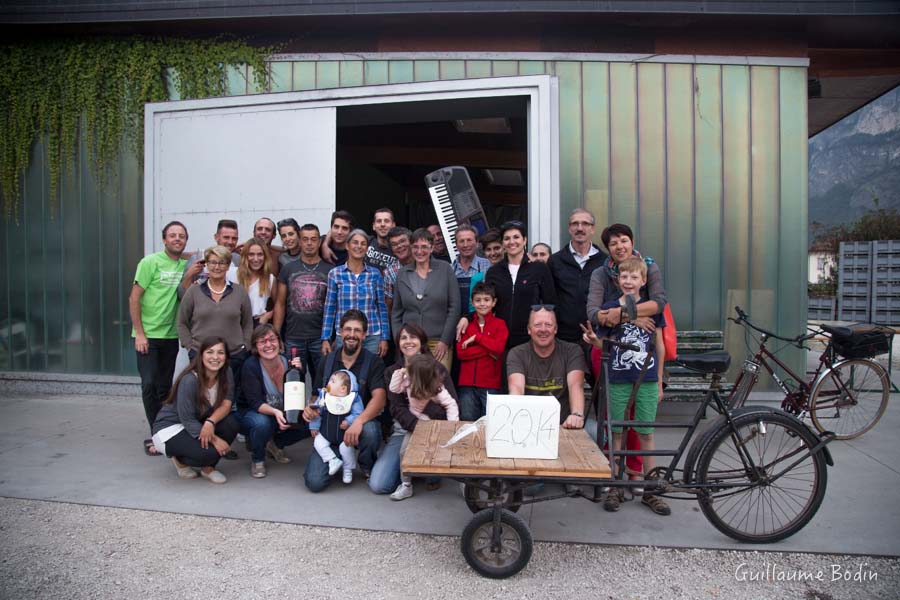 Elisabetta decided to take over the family estate at a young age, straight after finishing her viticulture and oenology studies in the neighboring village. She succeeded her father at the age of 19 with the freedom to do as she pleased and with the ambition to be successful in her venture without really knowing wether it would be worth her while.
In 1984, when Elisabetta began this adventure, wine cooperatives were the kings (they are still today). At that time, the fashion was to plant international varieties such as Merlot or Cabernet Sauvignon. Elisabetta had many questions on her mind when she attended a conference given by Professor Rainer Zierock. She asked him a little help and he turned up soon after in the estate's courtyard in Mezzolombardo. He advised her not to replant international varieties but to keep the local varieties such as Teroldego, Nosiola and Manzoni Bianco. The professional relationship between the young winemaker and her teacher quickly turned into a romantic one, which gave birth to three children, Emilio, Theo and Myrtha, before ending a few years later in a long heartbreak.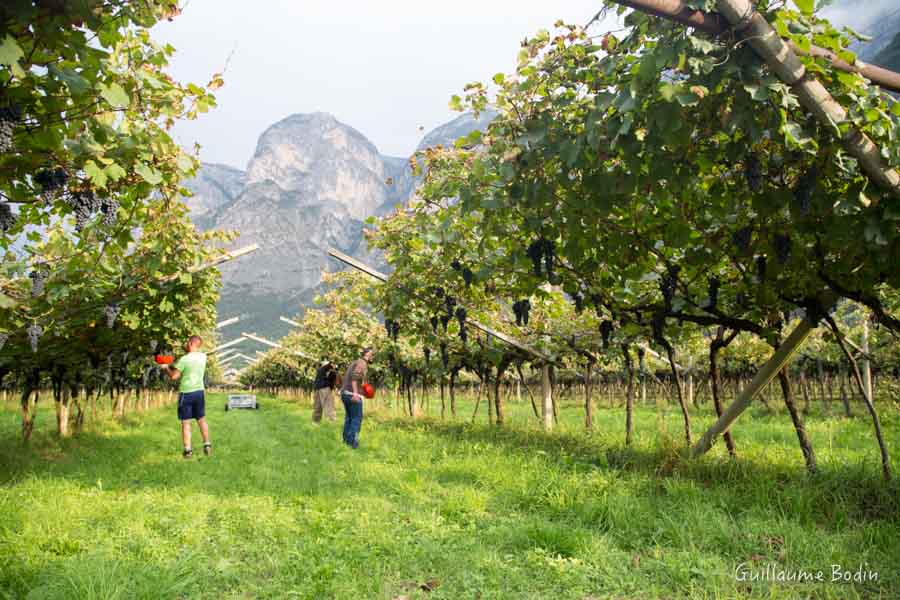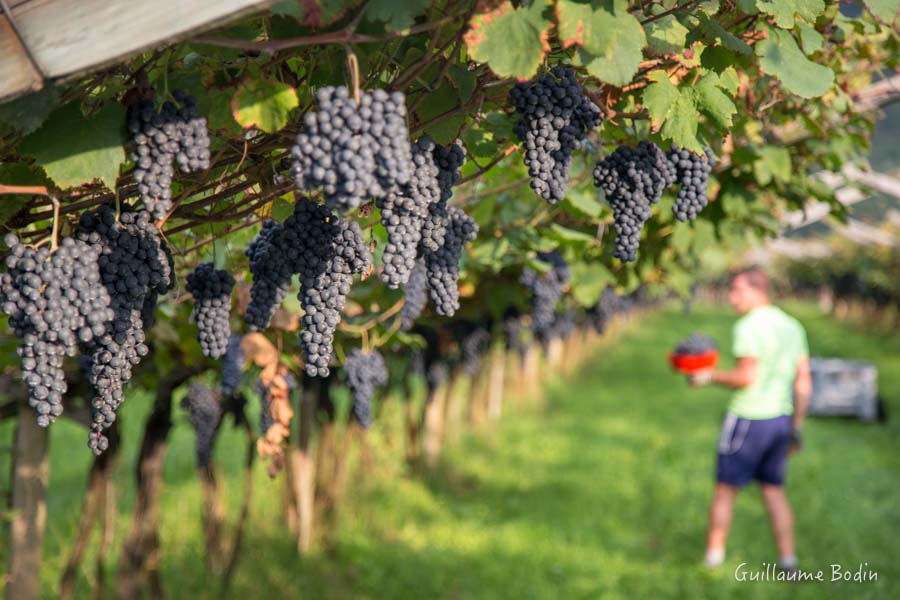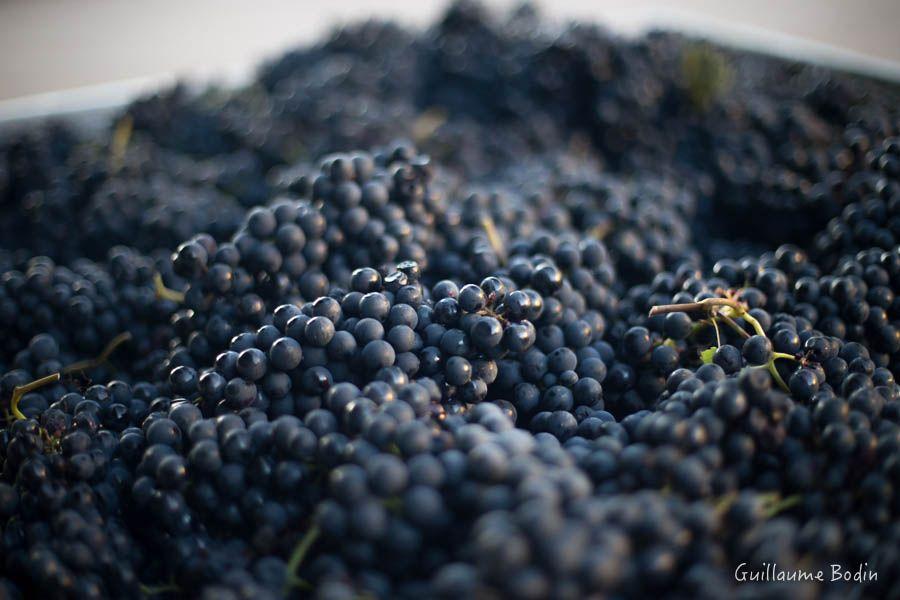 In this deep Alpine valley pergolas have been used for more than 200 years to leave space under the vines for animals to graze and for the cultivation of vegetables and cereals. Professor Rainer Zierock, however, advised Elisabetta to change to high density planting. Part of the vineyard has thus been replanted in Guyot and today only a few plots remain on pergolas. The higher planting density has allowed for better control of the yields and better aeration of the canopy.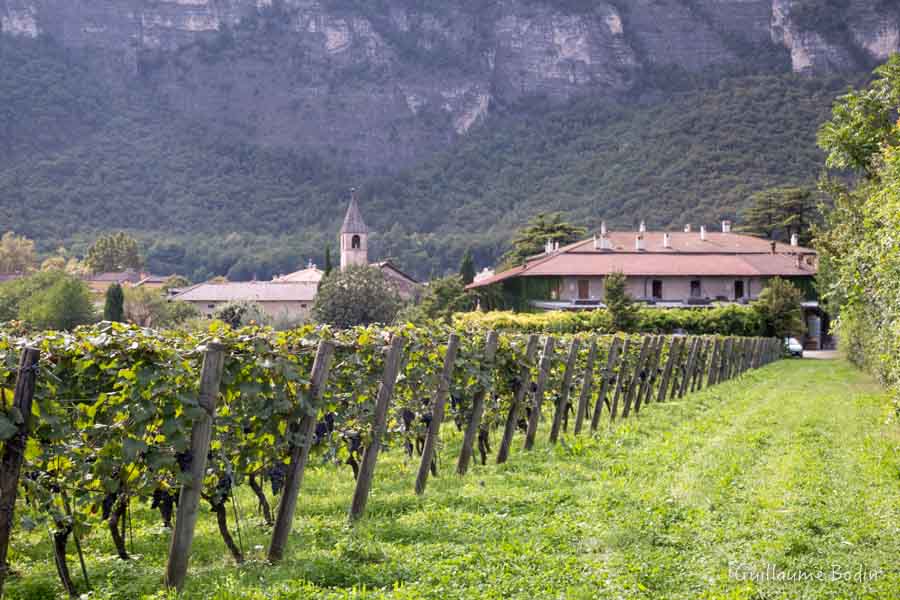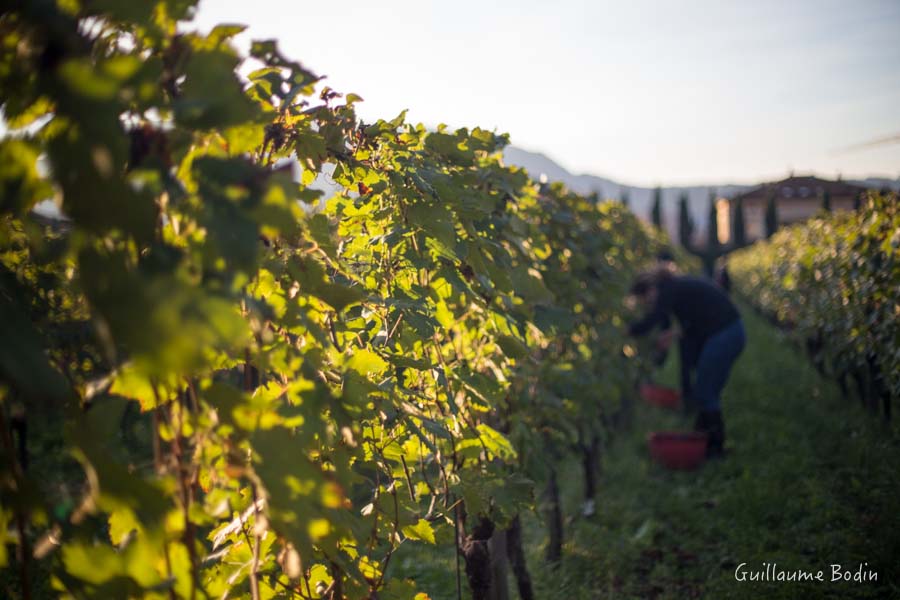 Elisabetta was greatly influenced by her husband Rainer Zierock who was close to Goethe's ideas but who did not comprehend those of Steiner. He was a very good friend of Didier Dagueneau long before he started to make wine. He nevertheless had no great concept of management and this is where Elisabetta's rigor came into play. Turning ideas into actions was not an easy task. She searched enormously before finding what worked for her. She first adopted a very international style with manicured vines, no synthetic fertilizers and concentrated wines aged in French oak barrels. It was only in 2002, on the advice of a close friend, Marc Kreydeinweiss and a consultant, Jacques Mell, than she sprayed her first biodynamic preparations on her vineyards. She quickly moved closer to the Alto Adige biodynamic group to make her own preparations and her own compost to revitalize the life of the soils.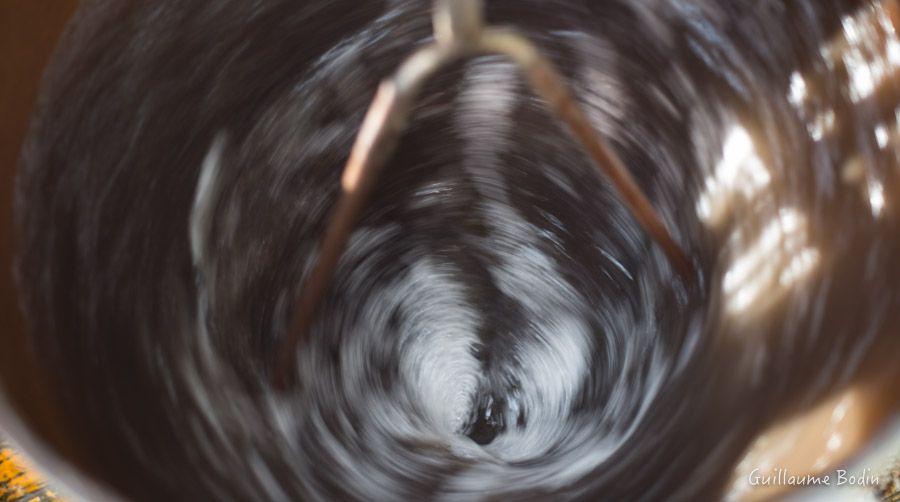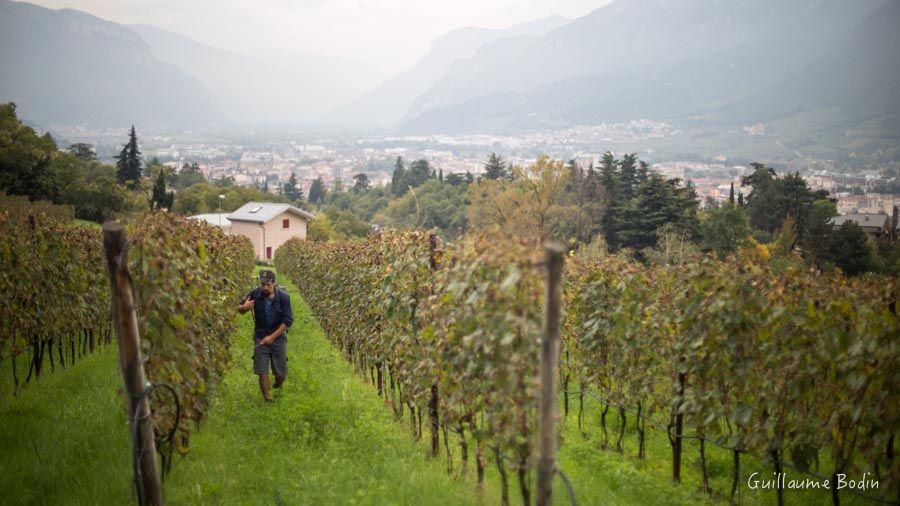 Then through another of her friends, Giusto Occhipinti, she discovered the Tinajas (Spanish amphorae). It was a big trigger, all the work undertaken in the vineyards could be respected in the winery. She began replacing all her barrels with amphoras and today she has no less than 150 in her cellar. Clay, the amphoras' raw material, gives a very pure message to wine, completely different from that of wood or concrete. Clay is like mother earth. It is mixed with water so that one can work with it and give it these beautiful round shapes. Air then dries it, fire bakes it, to finish the creation ot the amphora.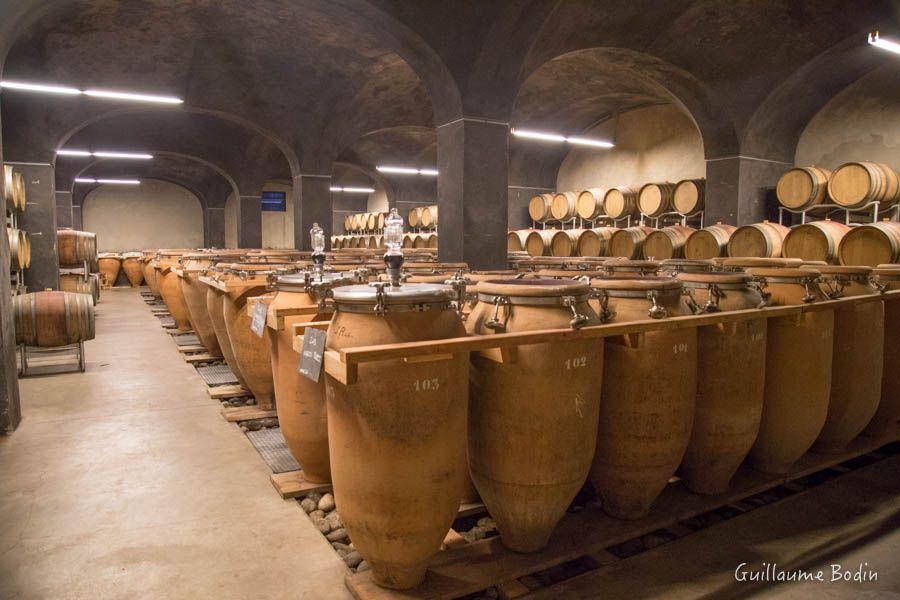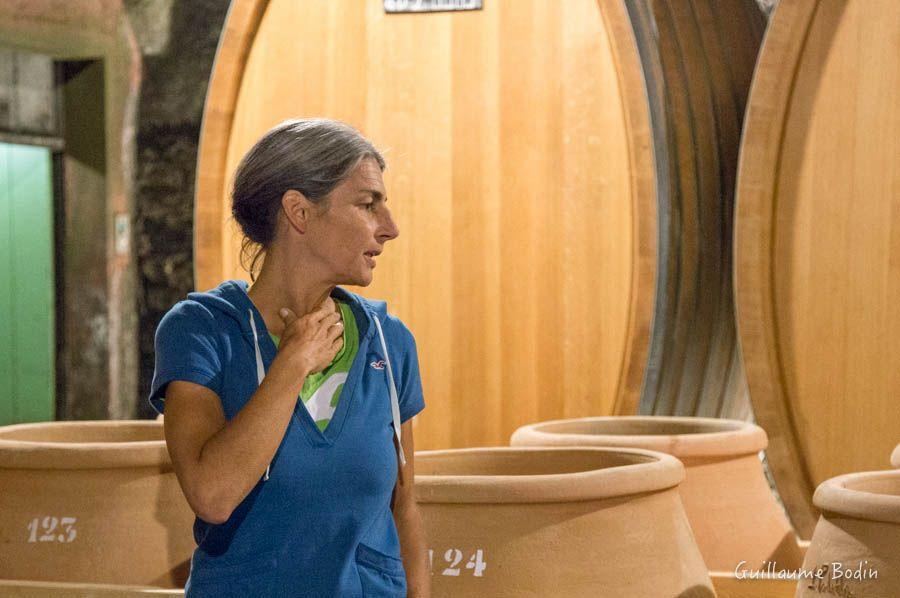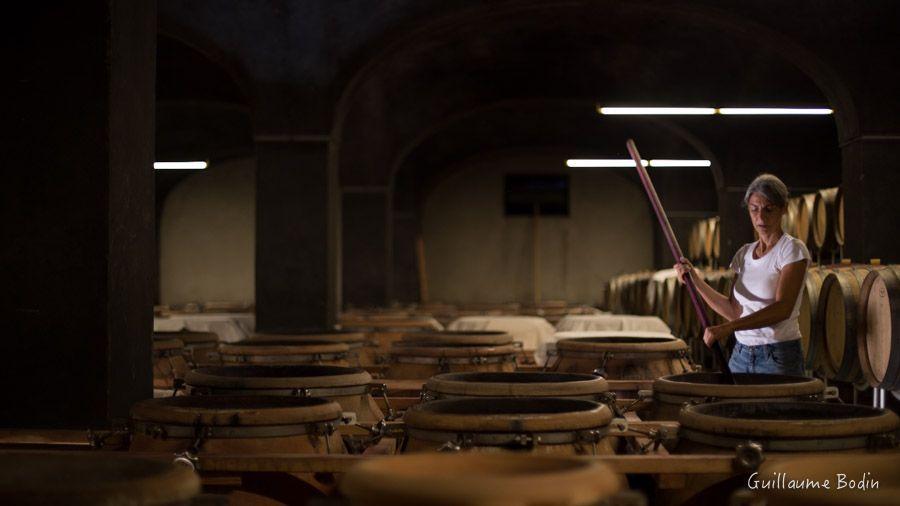 For Elisabetta, winemakers have a big influence on the terroir with each one bringing his own style. She finds that biodynamics allow big energy to be put in the bottle whilst requiring creativity, as no vintage is the same, especially when vines treatments, restricted to organic products and that vinification is as natural as possible.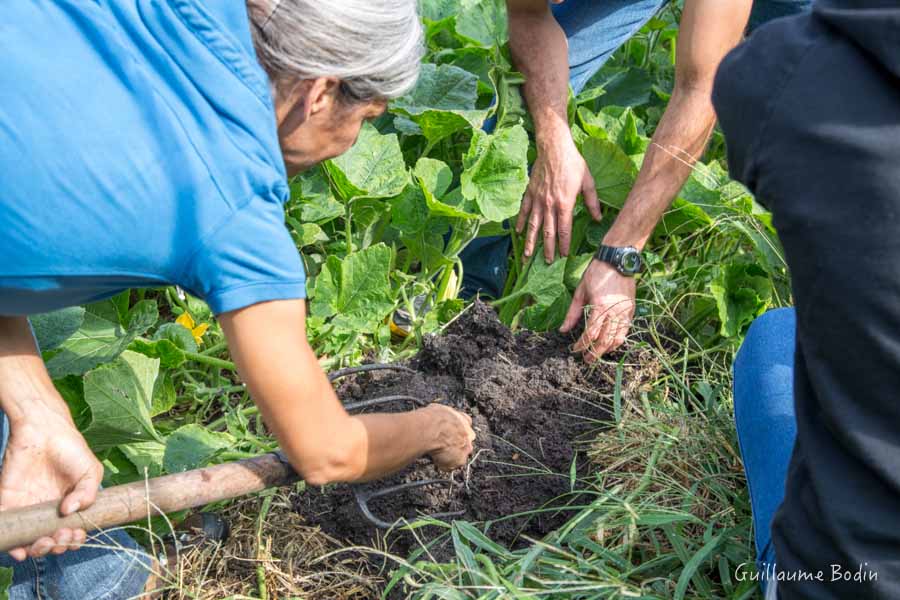 The estate was first made known thanks to its great wine, the Granato. Then there were trials to bottle specific terroirs, but it was too early for consumers to understand the identity of each wine through a single grape variety, Teroldego, and through different vintages. Today, the estate has gone back to making wine from small blocks of Teroldego such as Morei or Sgarzon.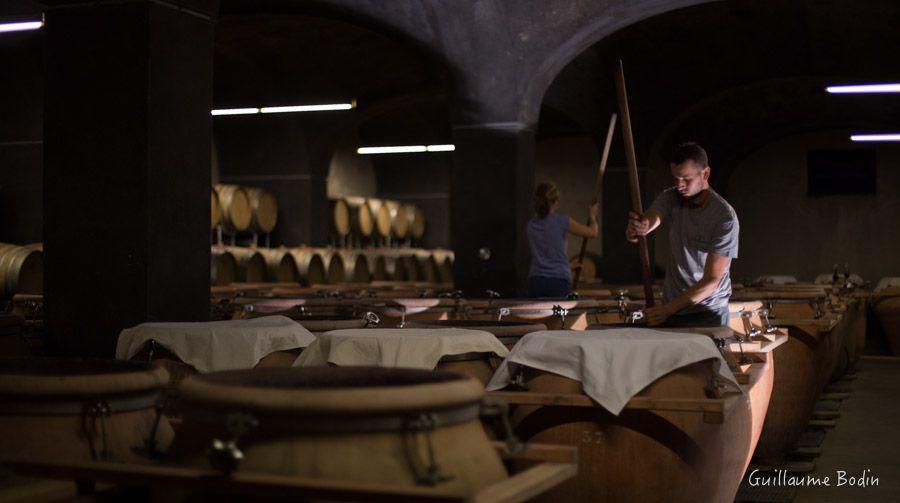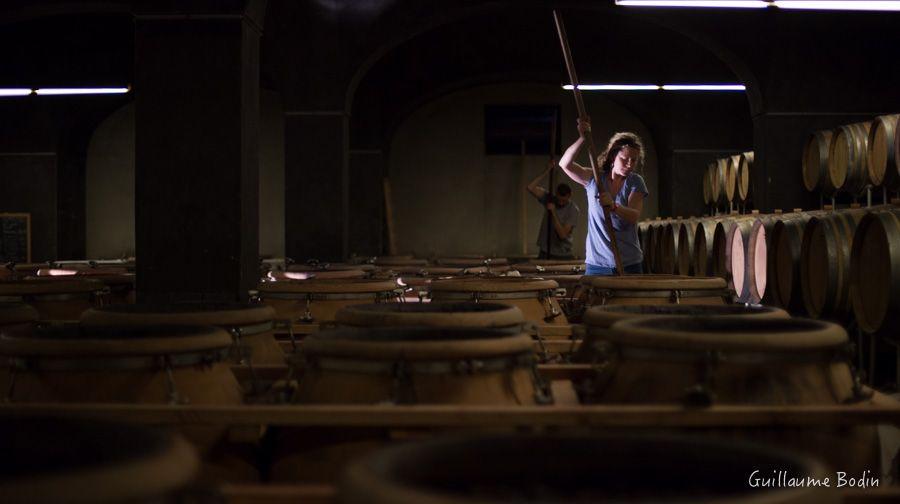 Meanwhile Elisabetta went into partnership with two friends and created Ampelaia in Tuscany. She has been managing a large part of this project for more than 12 years and is constantly travelling. Ampelaia is completely independent from the Foradori Estate but it still requires a lot of energy from Elisabetta.
In 2007 the opportunity arose to take on a vineyard in poor condition just above Trento. Fontanasanta was born, Chardonnay and Pinot Blanc were uprooted... to replant Nosiola, Manzani Bianco and Teroldego, much more suited to the climate. At present 8 hectares of vine are in production and are managed by Loris. The vinification takes place at the estate in Mezzolombardo 20 kilometers further north.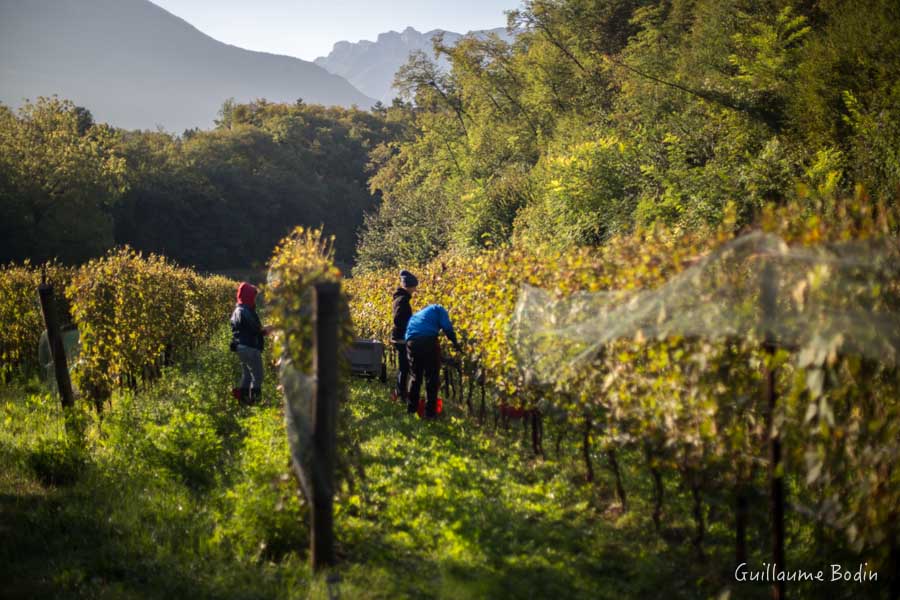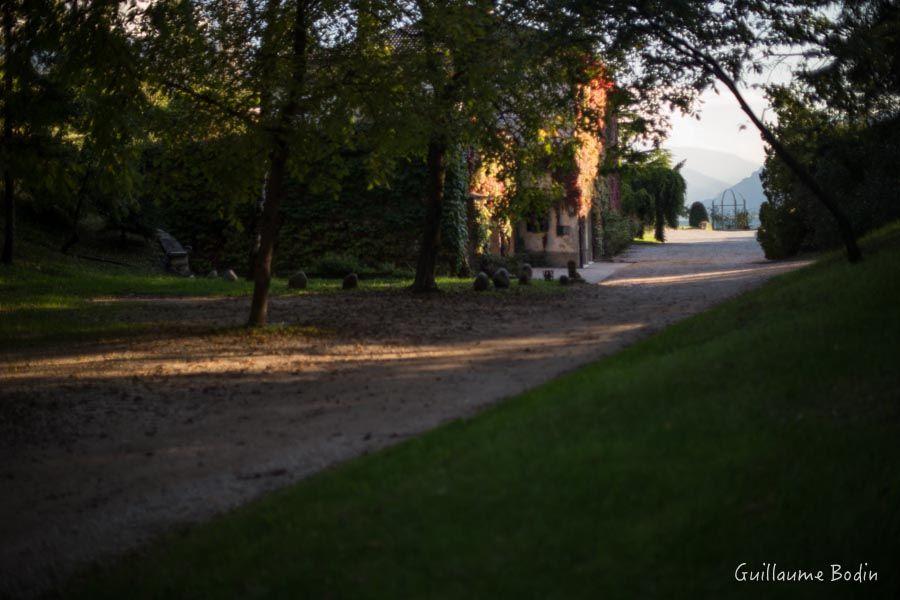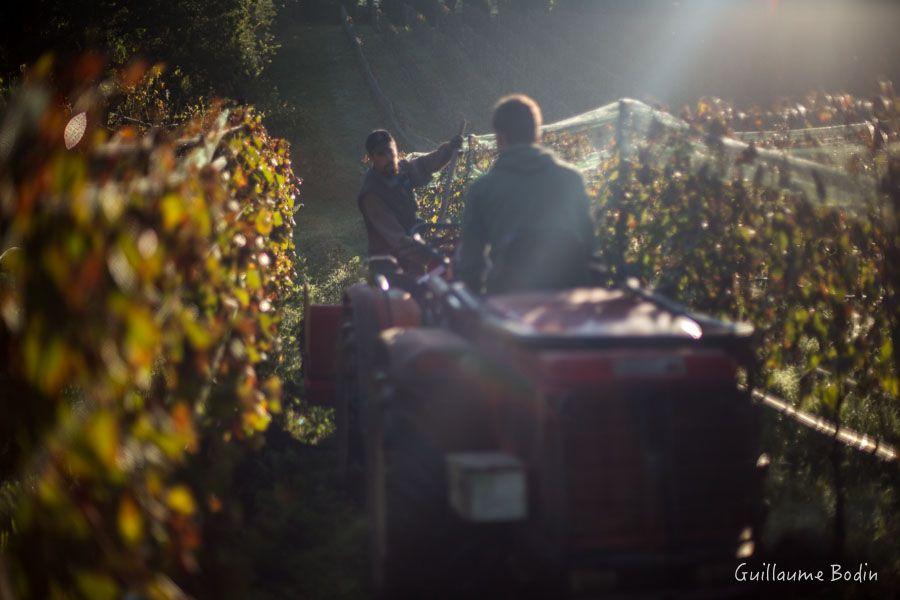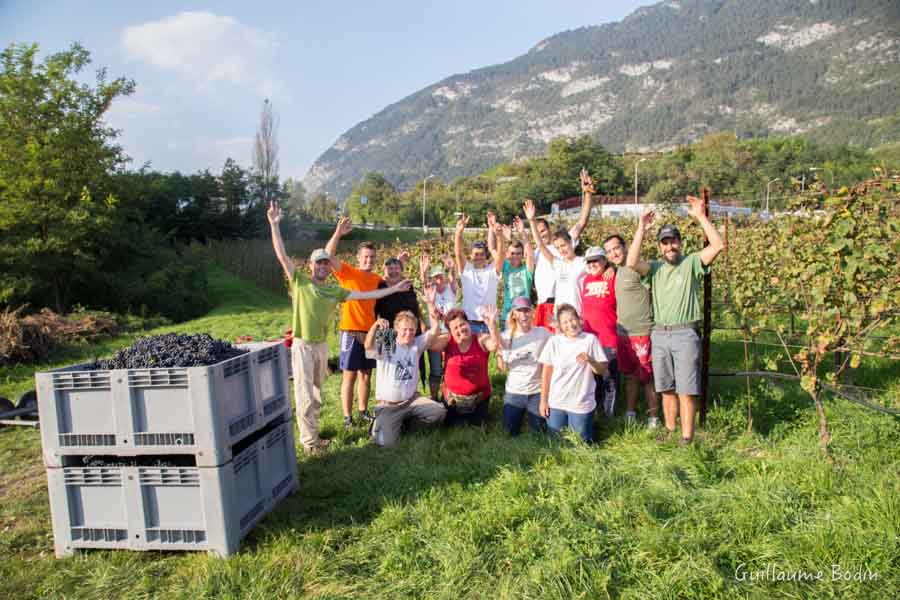 Fontanasanta was also an opportunity to have a few cows grazing in the vines throughout winter for the production of high quality manure compost. There are also hen on the entire estate that provide eggs for quite a few families. The purpose in reinstating animals on farms is to bring energy back to places that have lost it over the years through monoculture.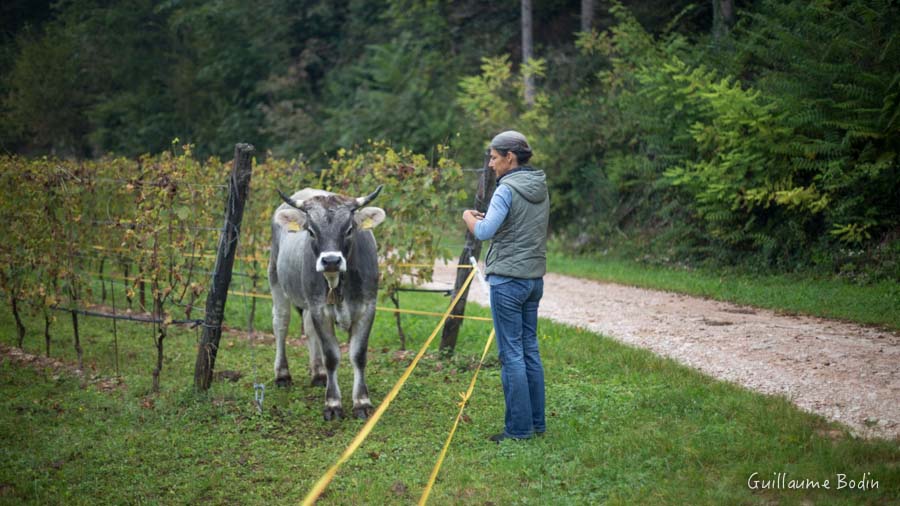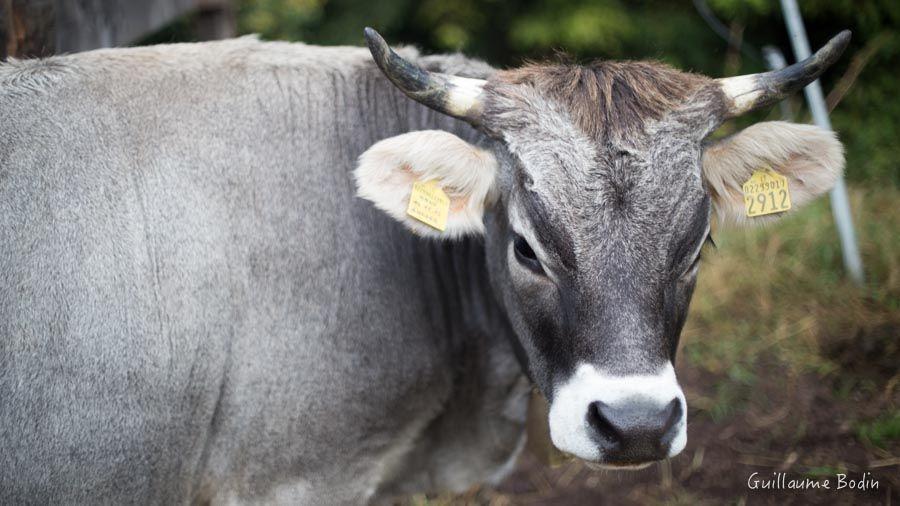 Today, Elisabetta's eldest son Emilio has come back to work at the estate after a lot of traveling. He is currently in charge of the cellar and also takes care of the vineyard in collaboration with Alessandro, the vineyard manager.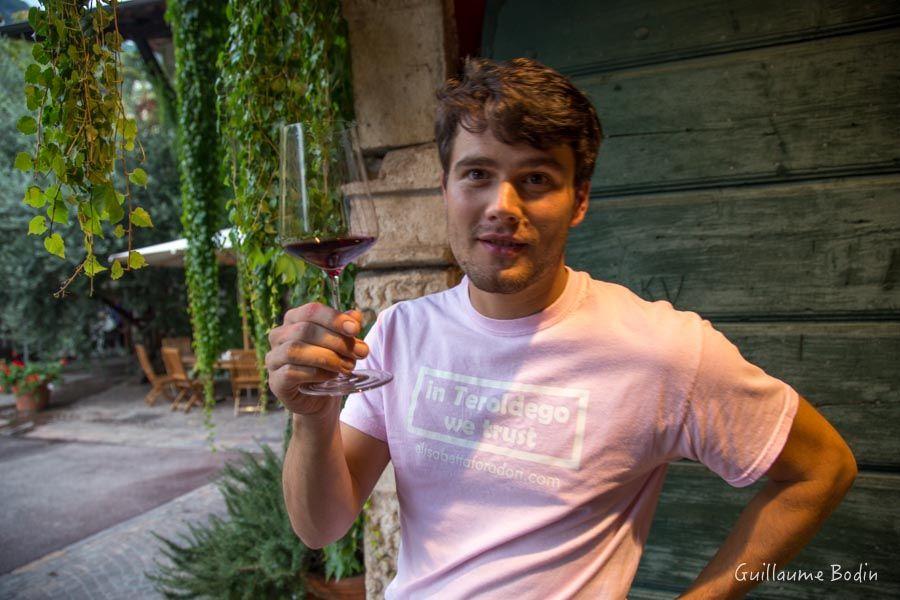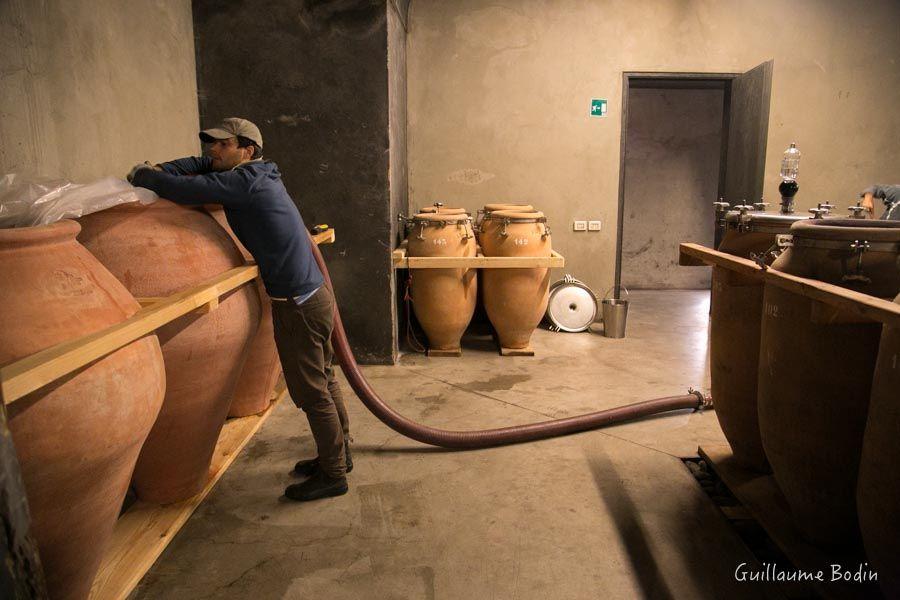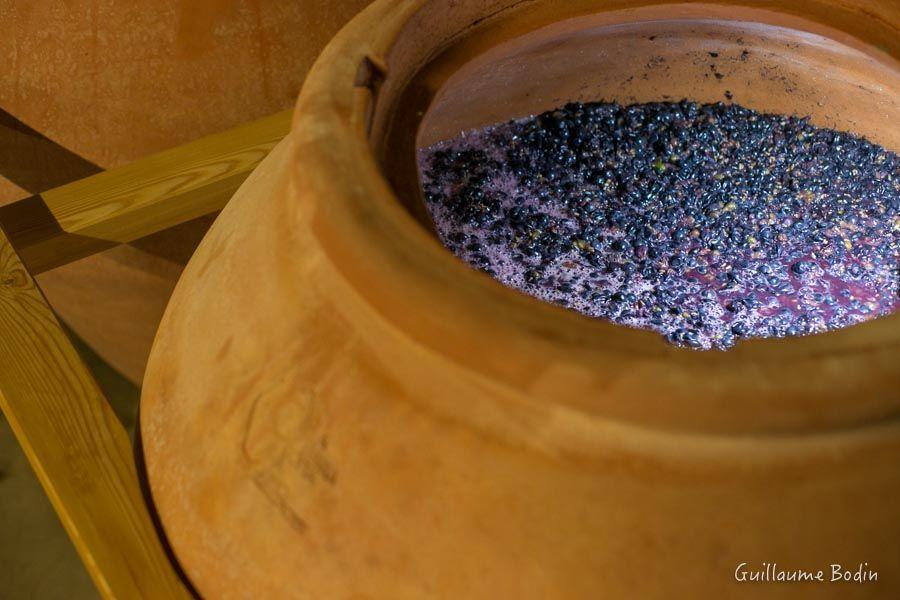 Theo, her second son, studied photojournalism. He worked in the US but returns every year to help out at harvest time. This year he cooked for the team and made a nice set of portraits of the family and the employees.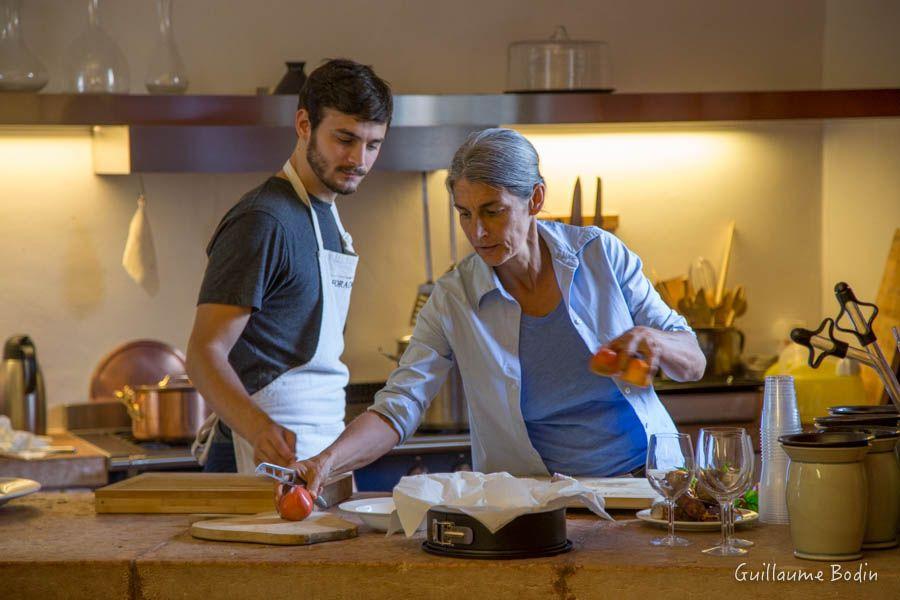 As for Myrtha and the youngest brother, they are both still studying so the handover is taking place between Elisabetta and Emilio in collaboration with the entire Foradori estate team... Stay tuned!
Thanks to Sarah Jefford for the translation of this page.
Manzoni Bianco Fontanasanta 2013 ***
Golden color
Nose of dried fruit, apricot, almond, hazelnut, pineapple. White fruit on very aromatic pear, Provence herbs, salt.
Mouth with a nice acidity, lime and orange zest. Beautiful structure, powerful. Beautiful notes of grape marc, tannins bring this structure. Light dried fruit, almonds.
Nosiola Fontanasanta 2012 *
Beautiful light yellow color.
Nose a little more discreet, very floral (white flowers), dried fruit, pink, orange peel. Slight volatile.
Mouth with a nice lemony acidity (very mouth watering), citrus fruits such as grapefruit but with a large structure (nice chewy tannins).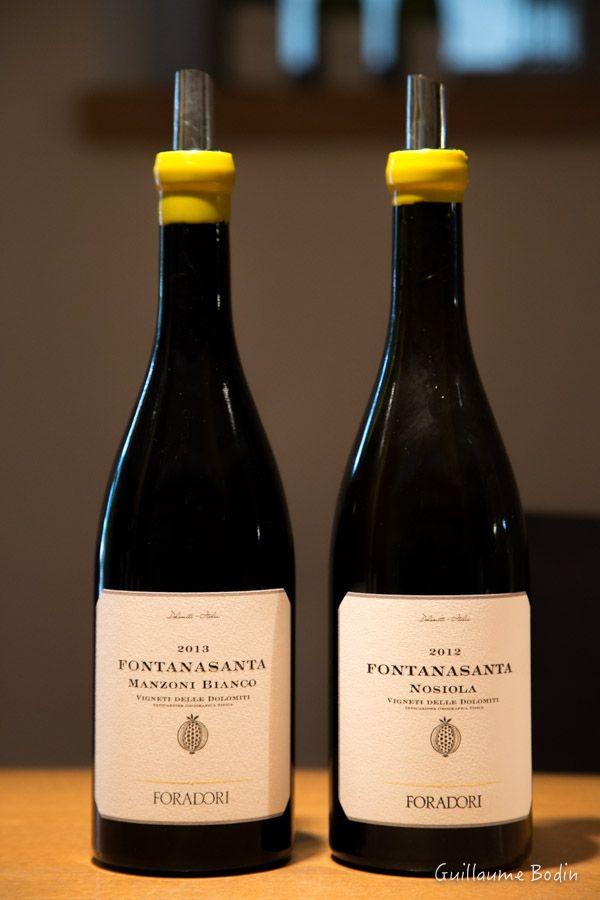 Foradori 2012 ***
100% Teroldego
Purplish red color, but very dark.
Very nice minty nose with aromas of red fruits.
Mouth with a fine structure, silky tannins and beautiful red fruit notes with a nice freshness.
Sgarzon 2012 ***
Deep red color.
On the nose fine grape marc, raspberry, red fruit.
On the palate, big structure, fine grape marc, crisp red fruits such as raspberry and strawberry. Tannins of great accuracy to evolve over time.
Morei 2012 **
Red in color with hints of purple.
Very aromatic nose in between white flowers and red fruit, as well as grape marc. Morei always differs from Sgarzon by its aromas of gentian.
Mouth with a slight bitterness between grapefruit and almond skin. It is easy to find this typical gentian characteristic on many vintages. Silky tannins and a nice acidity endow this wine with a bright future.
A wine that needs to be drunk with a meal.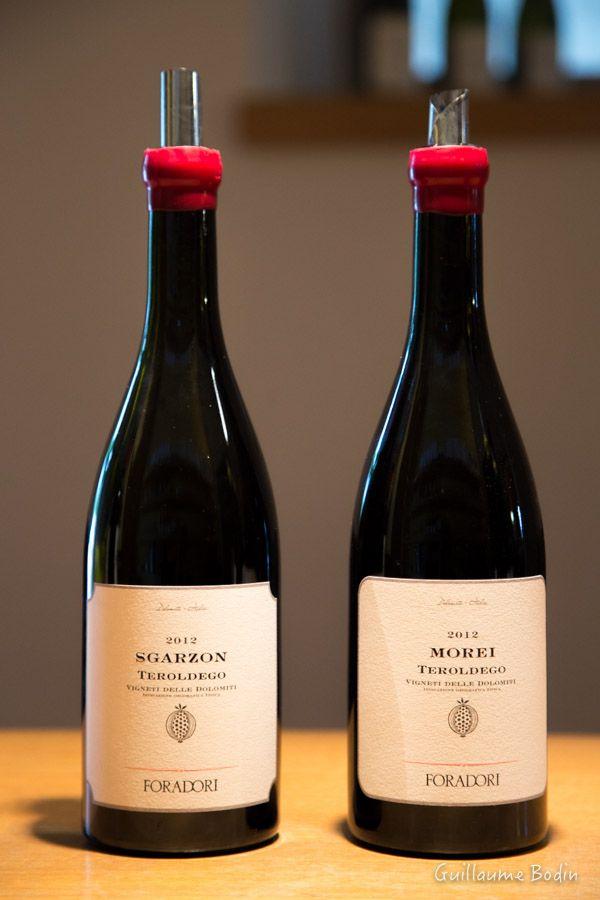 Granato 2011
Very dark purplish red color
Nose and mouth a little volatile, difficult vintage.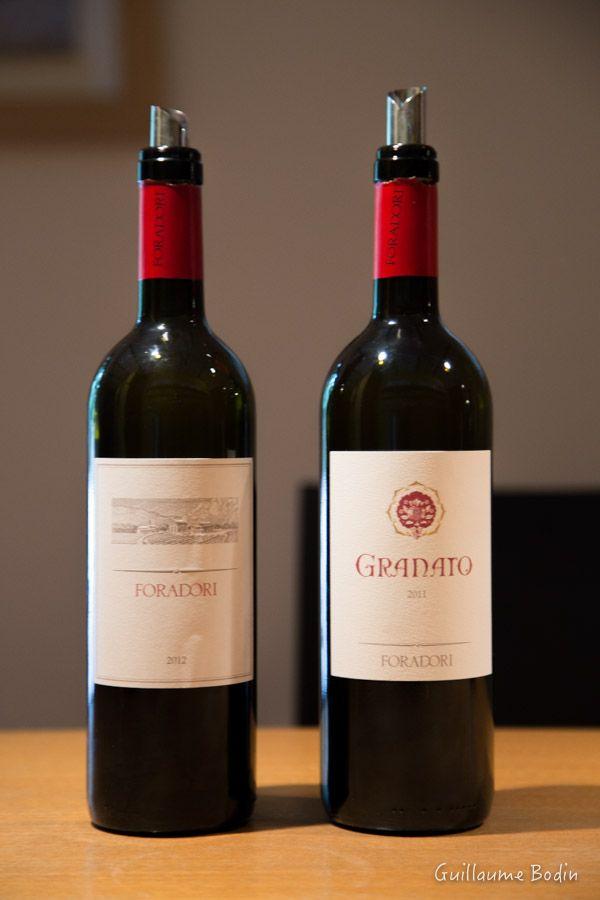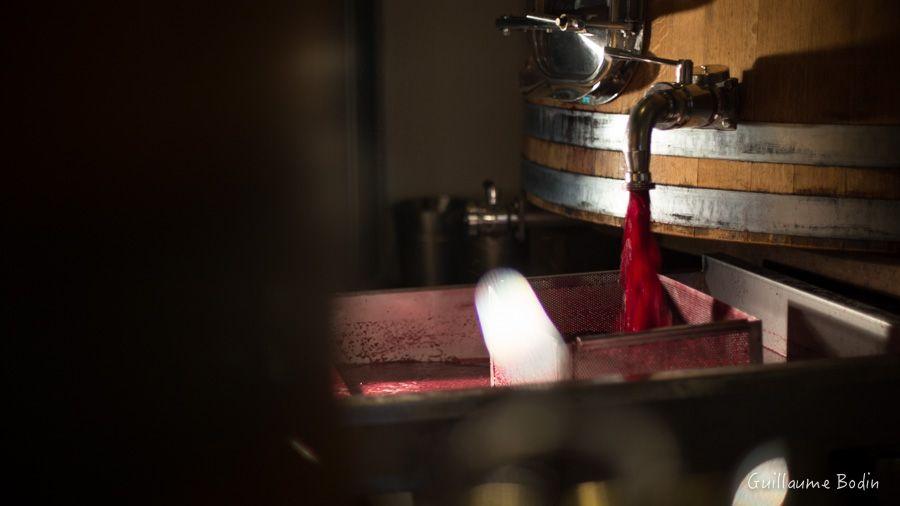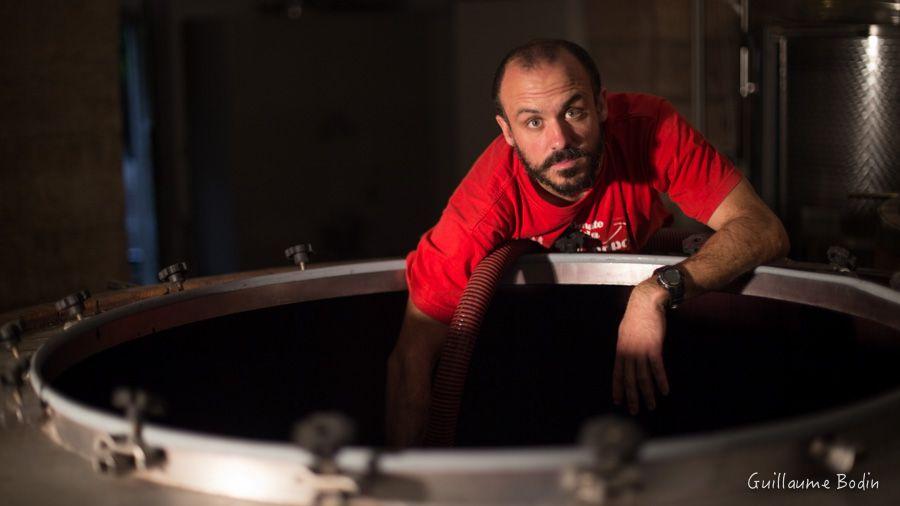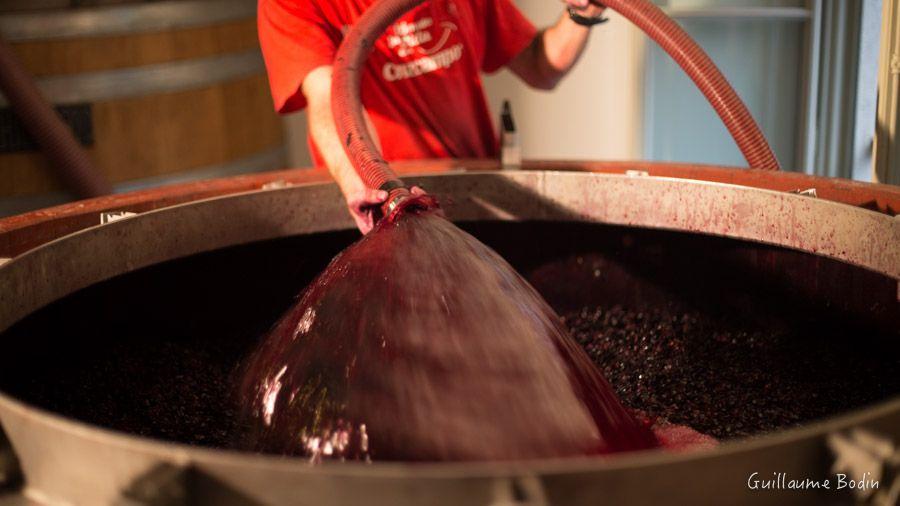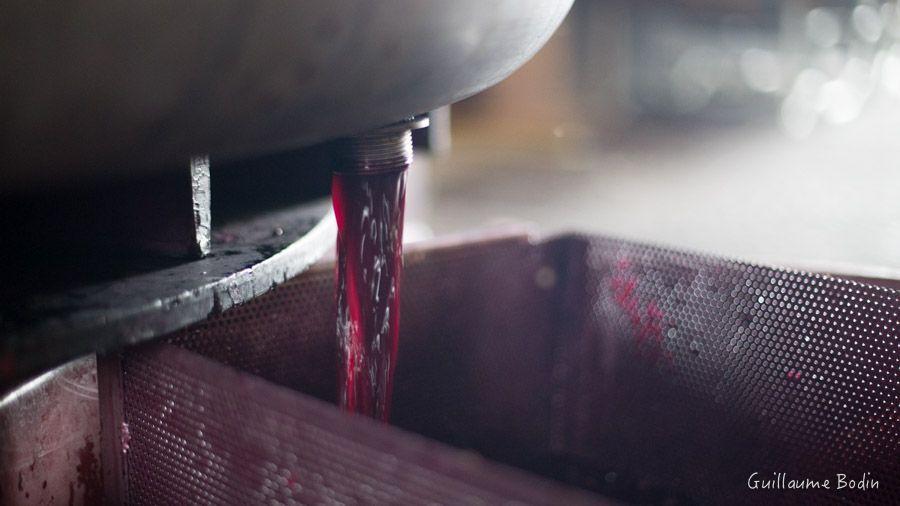 Tags: wine, italy, dolomites, foradori, tasting, teroldego, nosiola, manzoni bianco