Domaine de la Romanee-Conti
Find tasted wines:
- Vosne-Romanee 1er Cru 2011
- Echezeaux 2011
- Grand-Echezeaux et Corton 2011
- Romanee Saint-Vivant 2011
- Richebourg 2011
- La Tache 2011
- Romanee-Conti 2011
- La Tache 1999
- La Tache 1990
- Batard-Montrachet 1999
There, opposite to the gate of "l'Ancien Vendangoir des Moines de Saint-Vivant of Vergy", is another connotation since I first saw the Domaine de la Romanée-Conti (DRC). Nowadays, the site is used as headquarters.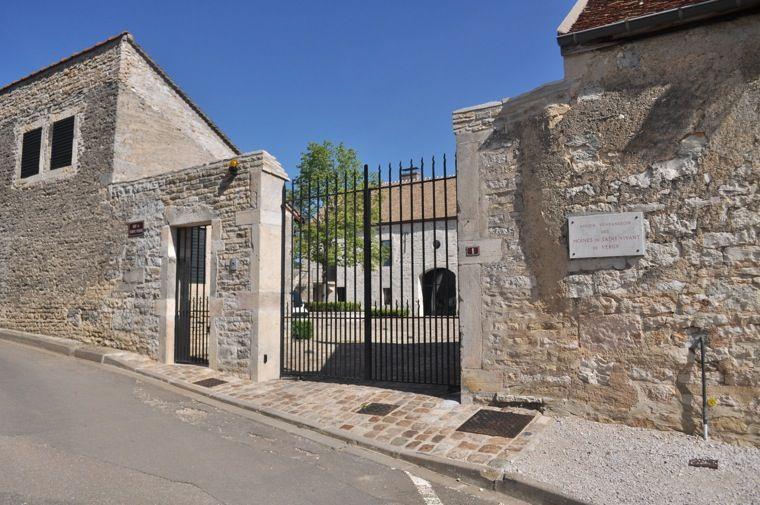 Ancien Vendangoir des Moines de Saint-Vivant © UNIVERS DITVIN
Shortly after beeing introduced through the intercom, we were welcomed by Mr Cuvelier – Mr Aubert De Villaine's deputy director and collaborator – who made some positive remarks about my movie. Effectively, the DVD flyers were available for curious visitors at the entrance.
As Mr Aubert De Villaine, the formal host apologized and instead attended an important meeting, Mr Bernard Noblet, the winemaker since 1985, was the one waiting for us under the sun.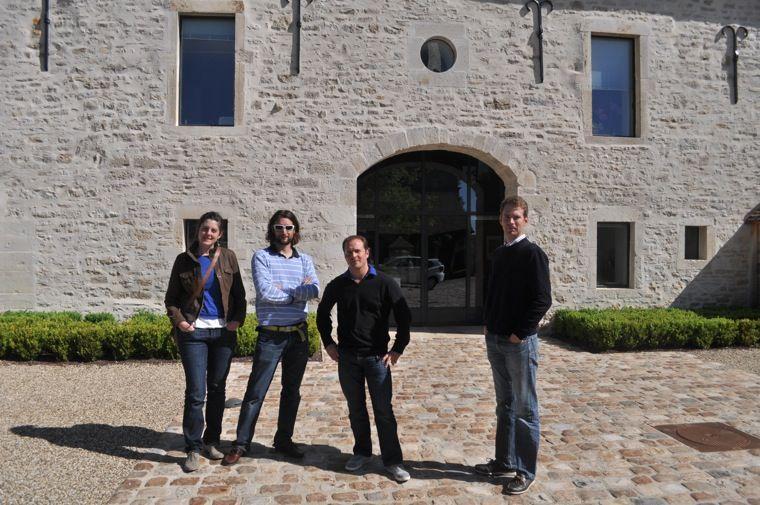 At the beginning, it was difficult to choose amongst all my friends. However, it was fair to finally invite only those directly involved in the wine industry, Eleni, Edwards, Nicols and Eloi.
In the movie "Les 4 saisons de la Romanée-Conti", Noblet appeared to be very serious but his sense of humour made everyone feel at ease.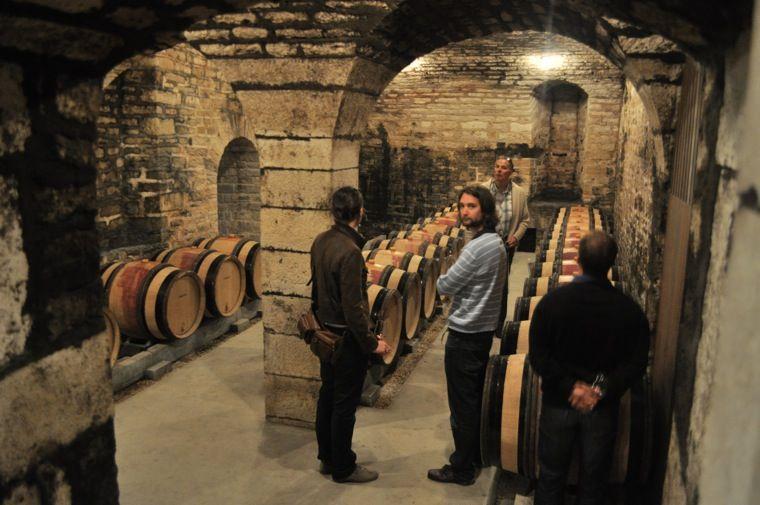 Upon our descent to the cellar, Noblet produces 5 tulip wine glasses, and everybody was invited to walk the various corridors that finally leads to the new vaulted cellar, dug in the XXI century.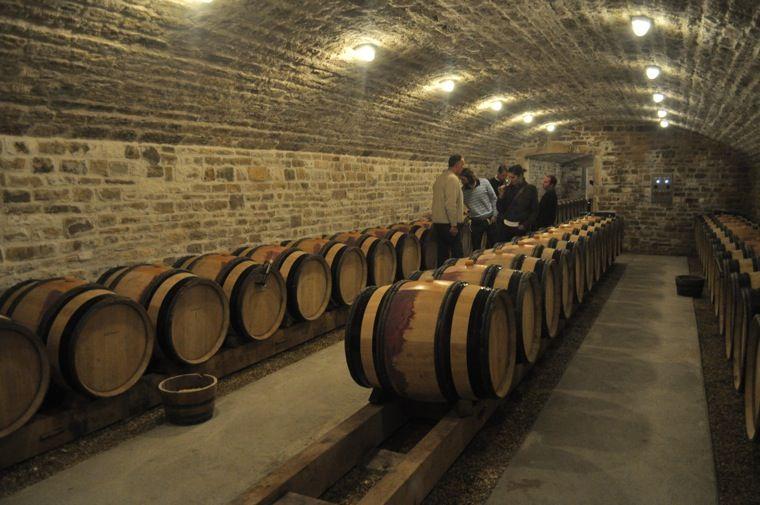 Moments later, it was the final countdown to taste eight prestigious Grands Crus in the world.
Even though I was born in an Alpine region, the Burgundy region keeps growing on me.
2011 Vosne Romanée 1er Cru
This wine has a gentle floral bouquet with a fruity taste. Indeed, it was a very exeptional wine tasting experience for everyone.
In response to some of our technical questions, Bernard Noblet says: "it all depends… as it differs from one year to another. Anyway, I work with my feelings, and I mainly work with my tastevin to judge the turbidity. In fact, I do not like detailed analysis, we work at the rate of 98% satisfaction with Tonnellerie Francois Freres and in fact the remainder 2% is to allow some competition to take place.
2011 Echezeaux

It is amazing to go for the Grand Cru as your second glass of wine… nothing else. The wine has a floral bouquet and in my opinion the taste is quite simple. A very promising variety but it is hard to be decisive about it.
As for Bernard Noblet, the best wine is the simplest wine, he says: "Here we are in the presence of a beautiful lady full of personality who should not be judged according to how made-up she is, beauty should be discreet."

2011 Corton & Grand Echezeaux
This variety is about young wines, the malolactic fermentation process is still underway, no judgement can be made so far.

Bernard Noblet states: "In my opinion, we are in front of a wine that is still immature, it still needs sometime to get so."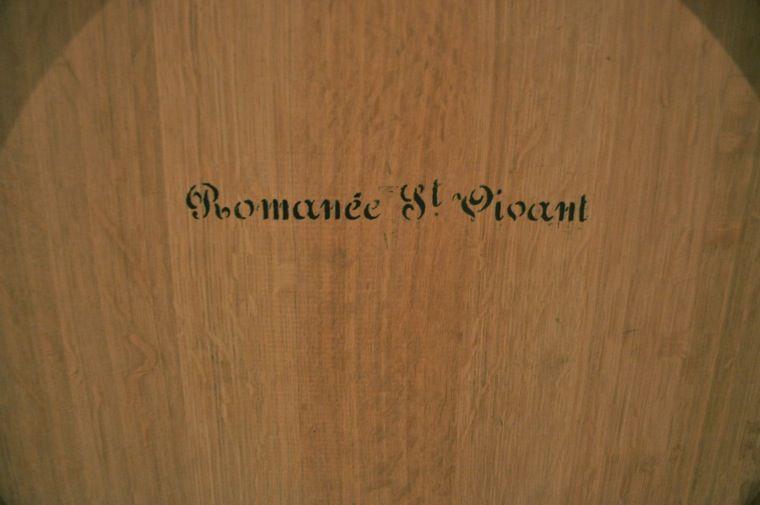 2011 Romanée Saint-Vivant

The finest of all, a very fruity taste with stronger aromas than its predecessors.

This time, Noblet's lady is a kitty that will scratch you towards the end. That is, you will not feel the effect straight away but the buzz gradually gets higher.
We moved away from this experience to another cave to taste other wines while Noblet was marking every single barrels tasted.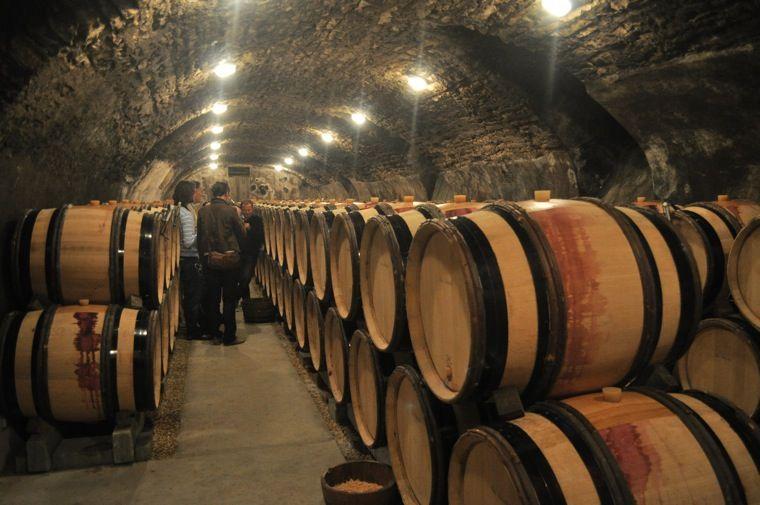 2011 Richebourg 

A very strong yet beautiful variety of wine and the tannins are characterised with some tenderness.

2011 La Tache

Impossible to deny the power and the presence of this variety. Despite its young age, La Tache 2011 is definitely better than the Richebourg. No question about the taste you get from first try.

- Do you understand the character of this lady? Noblet exclaims.
It was our first experience to try this beautiful Tache 2011.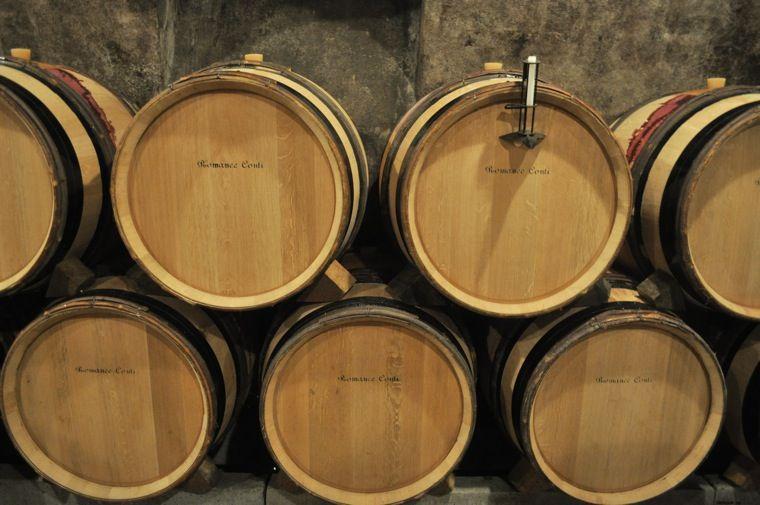 2011 Romanee-Conti

This wine has a gentle floral bouquet with many flavors of red fruits.
The taste replaces all the wines tasted prior to it. At the beginning, the sensation was felt to be due to unfamiliarity but everybody was amazed with this quality wine, it is something that nobody has experienced before.

"You see we are in the presence of a charming and yet simple lady, no make-up as the color shows. Very sensual and impossible to resist" says Noblet.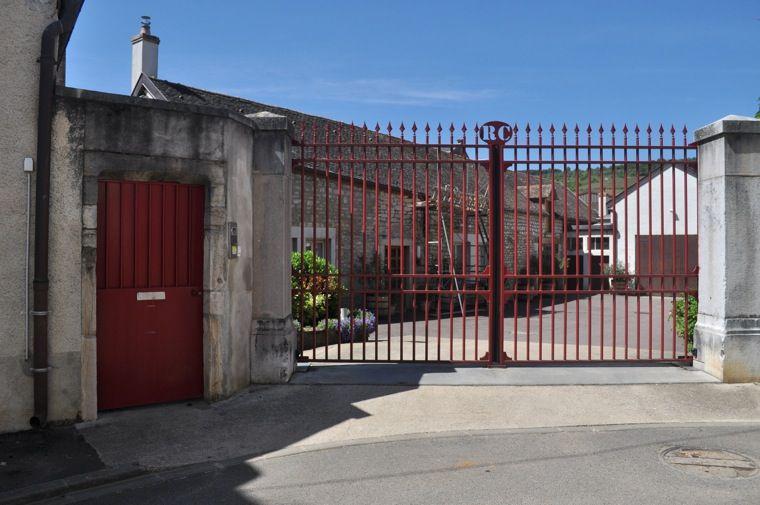 On the way out of the cellar, the initials of the famous Cru are in capital letters.
On the way down to the cellar, we discover a marvellous stock of bottles ... Each aisle exhibits its own bottles.

And here we are, on the table of sacrifices ... It is a blind tasting and the experiment is not an easy one as our references are limited in such subjects.
1999 La Tache

A discreet and yet stunning woody scent with many flavors of red fruits.
It is definitely a wait of thirteen years to fully understand the stages that wine undergoes before it becomes a final product. A very strong wine that can be kept for many years before it goes bad.

1990 La Tache
A more delicate variety that is better suited for preservation. A clear woody aroma, a very good and fresh trademark that is older than some of us. 

1999 Batard-Montrachet
A largely available variety with 900 bottles produced each year, using very overripe grapes. A very surprising and unfamiliar wine than what we used to. It is sweet, the buttery notes are exquisite with roasted hazelnuts and almonds aromas. And finally, a bitter taste of almond skin. A great white variety!
For Bernard Noblet: "In the Domaine Romanée-Conti, we prefer a noble rotten wine". For this variety, we have used very mature grapes and did not wait for the wine to mature itself.
Hereby, we thanked Noblet and concluded our visit to the Domain. On the road, we met Bertand De Villaine and for some minutes discussed what we have experienced. Time only stops during a wine tasting.