Valentina Andrei, Valais
Wine tasted:
Valentina Andrei left her native Romania aged 20 after discovering the world of vines and wines through the famous Hungarian Tokaji and Moldavian wines. Upon her arrival in Switzerland she quickly found work at the Domaine de Beudon, property of Marion and Jacques Granges, who took her under their wings. She did a course at Châteauneuf's Agricultural School, close to Sion, then she continued at Chagin where she became Oenologue. During her internships, she discovers her passion for organic and biodynamic viticulture, especially transmitted by the Granges family.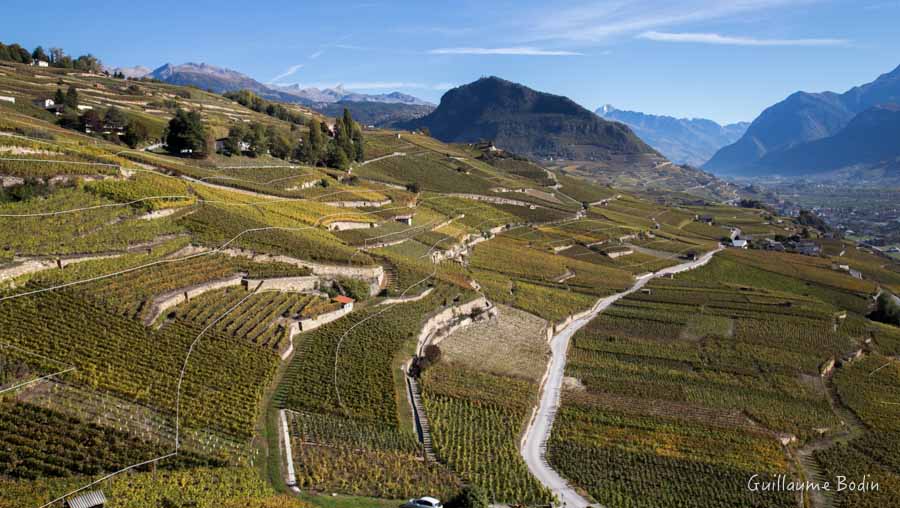 She then worked four years for Marie-Thérèse Chappaz, in Fully, where she perfected her knowledge of biodynamic viticulture and oenology, and became cellar master. For Valentina, Marie-Thérèse was instrumental in her training, particularly in regard to tasting and vine cultivation.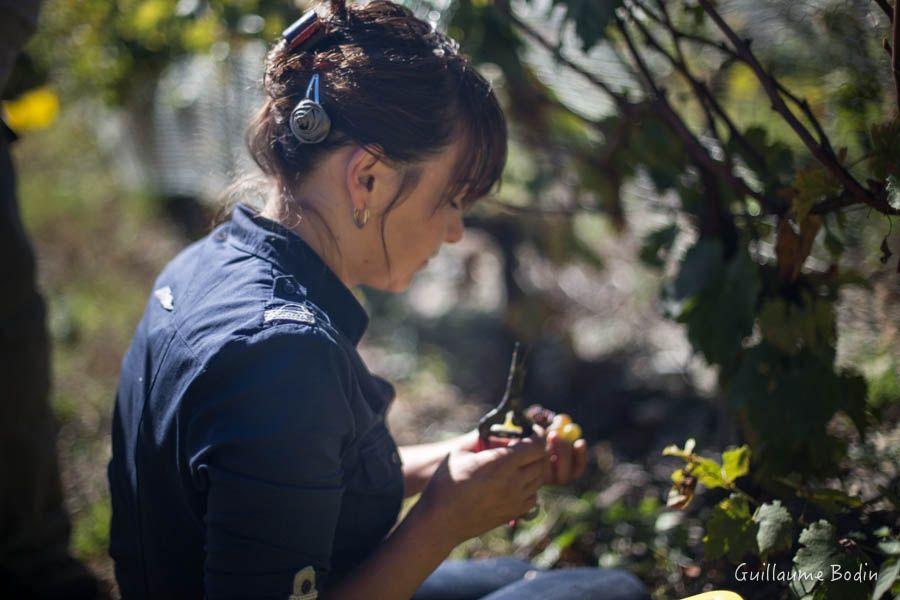 In 2012 she was eager to be independent. She decided to embark on a fabulous adventure and to set up her own domain. This is not an easy task when starting from scratch ! But with determination the young winemaker managed to acquire one hectare of vines, scattered on the steep slopes of the Valais.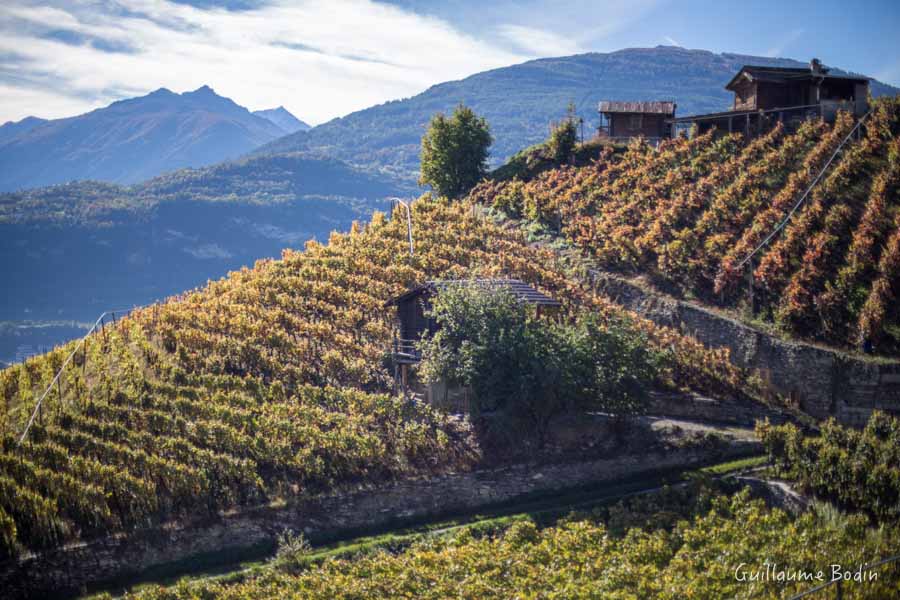 For her first vintage she was commissioned by Magnificients to create a special cuvée. Magnificients is the coming together of a football fan and winelover, Nicolas Wuest, and many of his friends including Jean-Claude Favre (a well-known winemaker from the Valais), Christine Crisci, Carlo Crisci (a famous chef and owner with his wife of the renowned restaurant Le Cerf, in the Canton of Vaud), François Gautier (sommelier at Le Cerf) and the artist Étienne Krähenbühl.
A perfect opportunity for Valentina to share her emotions over a glass of her Petite Arvine and Roussanne blend, about which she can talk for hours…
The best memories of this unique adventure are the meeting of and the time spent with Etienne, Christine, Carlo, Jean-Claude, François and of course Nicolas. With them I experienced moments of great emotion. What a privilege to have discovered the subtleties of sculpture, the nuances in the art of cooking and to have experienced the beauty of close human relations.

Creating this wine required extreme rigour from me and often made me very anxious. The joy of working on this sincere project, however, was always a stronghold against doubt and the impossible.

This was an adventure in which each participant had a role to play - whether in vineyard work, in tasting or in shared reflections - in order to create a wine as close as possible to our expectations.

Valentina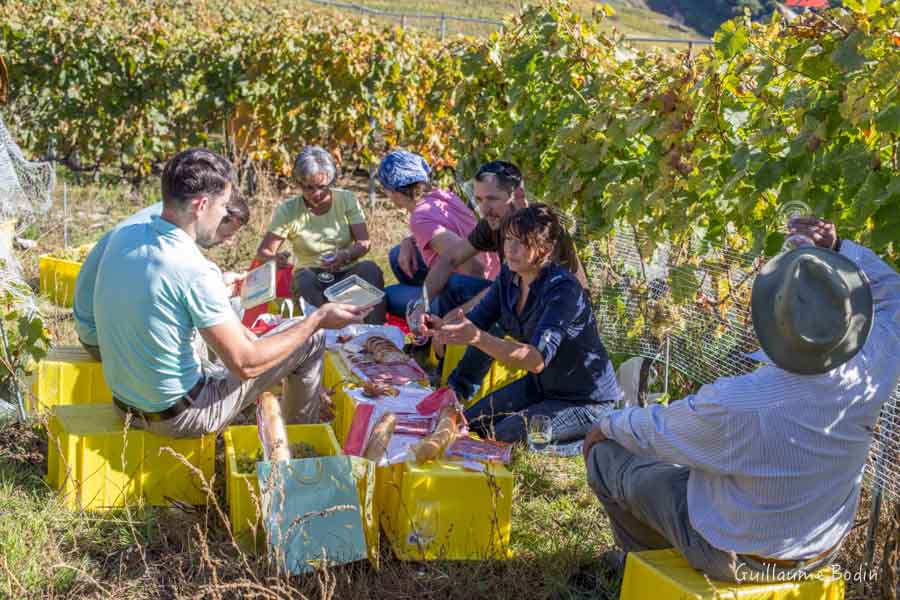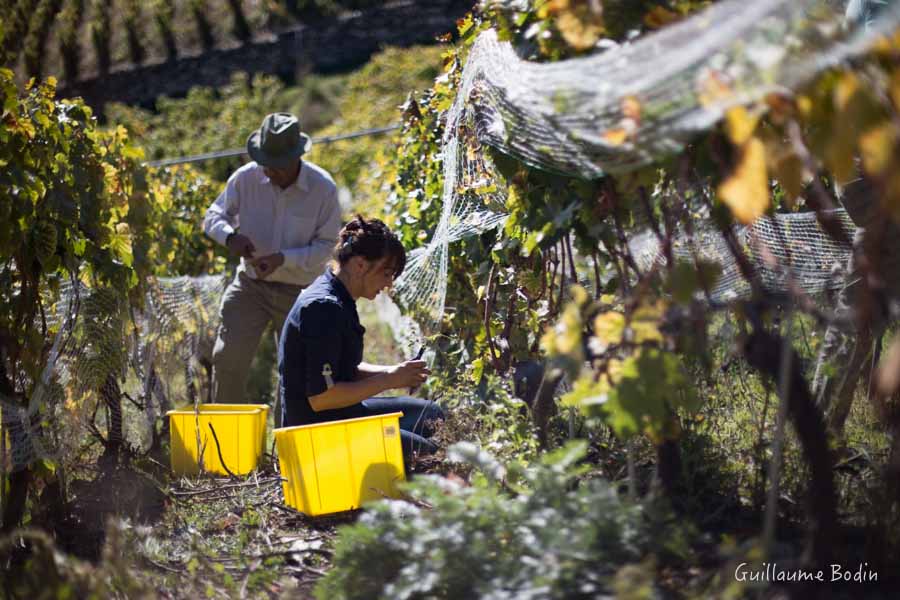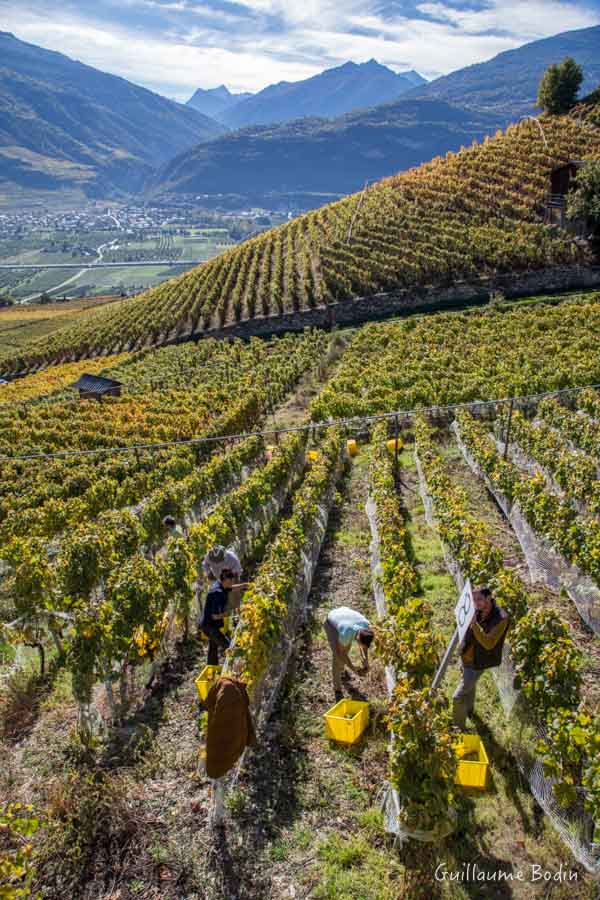 The most striking part of Valentina's story is her will to push forwards. In 2013 she had to share winemaking facilities with another vigneron which restricted her freedom. As this did not suit her, she started looking for her own premises. Today she is making her 2014 vintage in a little garage that she has converted for the purpose … Everything is yet to be created: she buys tanks as she goes along, as and when the grapes come in, as she does not know exactly how much each vineyard plot will yield.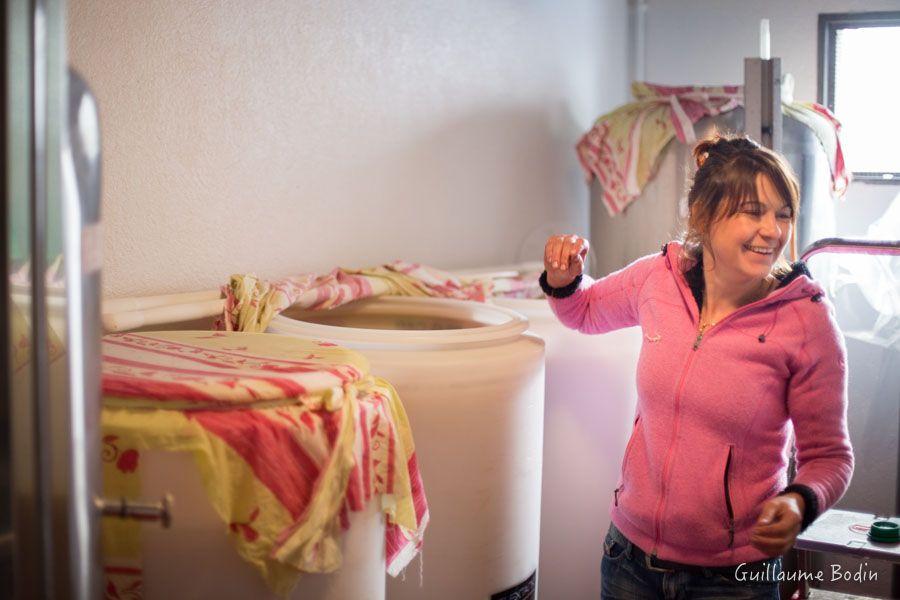 Valentina is a fan of local grape varieties from the Valais: Petite Arvine, Païen (Savagnin), Humagne Blanc, Humagne Rouge, Cornalin… Each variety is vinified separately in small 300 litre tanks as Valentina only has one hectare of vines. She does not like the job her destemmer does, and prefers to destalk by hand, on her own after a day of harvest, to make sure the berries stay whole for carbonic maceration. A true artist's work !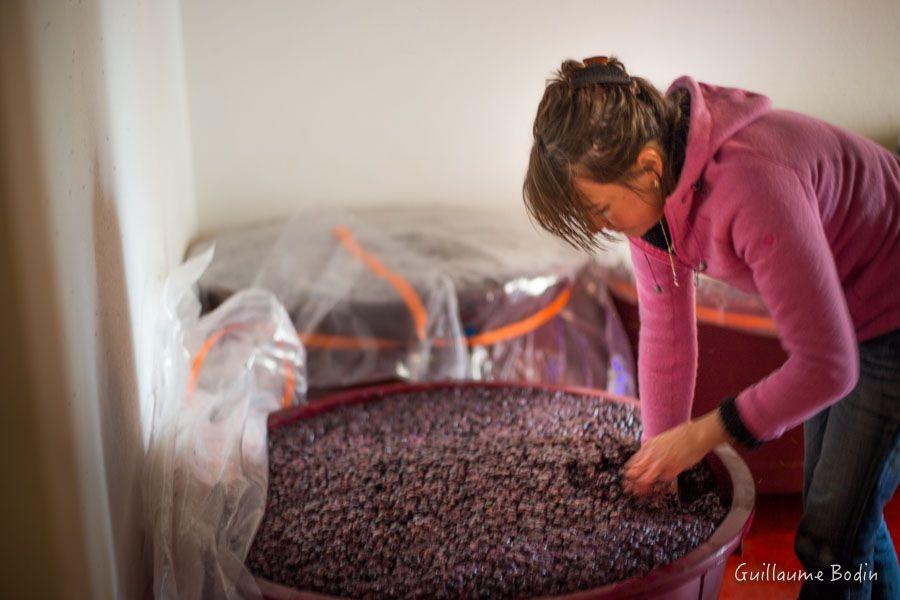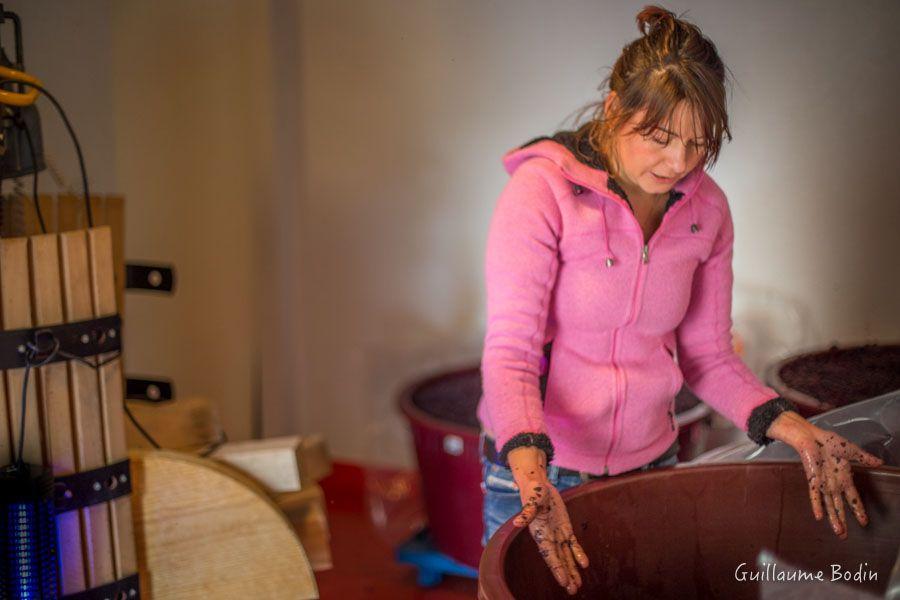 Magnificients'13
An original blend of one third Roussanne and two thirds Petite Arvine with no malolactic fermentation.
White flowers, citrus fruit and white peach on the nose with strong minerality.
On the palate, grapefruit and lemon with a touch of saltiness and mouthwatering appeal. The decision to not go through with the malolactic fermentation allows the wine to keep a great freshness with no loss of fruit. Valentina did not wish to add too high a dose of sulphites to a wine with no MLF: total SO2 is 90 mg/L.
For a first wine, this blend has been a success beyond expectations. This young talented winemaker has a promising future. Watch this space…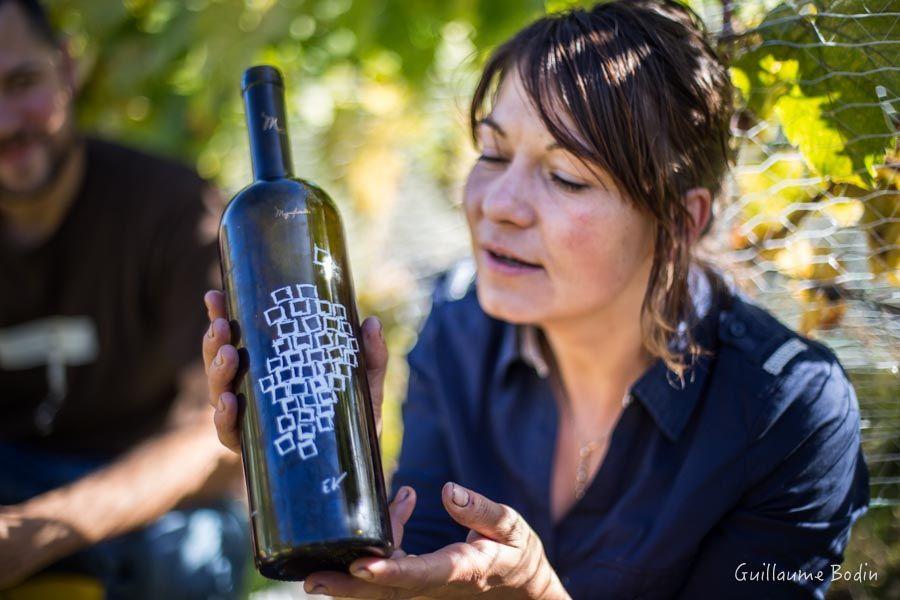 Thanks to Sarah Jefford for the translation of this page!
Tags: wine, valais, valentina andrei, tasting